November 29, 2018
On October 11, 2018, DMAE Environmental Science classes taught by Michelle Escobedo took a field trip to the Meadowlands Environmental Center in Lyndhurst, NJ.  This year's trip marks the third year that the class has visited the facility. Approximately 40 juniors participated in and enjoyed the ac...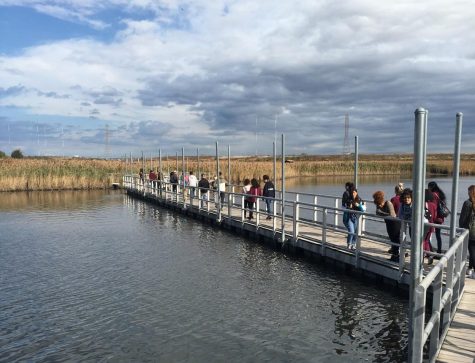 Vera Kiriljuk, Section Editor

November 17, 2017
On Wednesday, Oct. 25, 2017, a group of more than 70 junior and senior students enrolled in DMAE Environmental Science classes traveled to the Meadowlands Environment Center to learn about possible careers in the field of environmental science. Students also learned about renewable sources of energy, su...