Juniors Study Biodiversity
"
It was an eye-opening experience for all of us and now we are able to help the community and just speak up about the environmental issues happening all around us."
— Vanesa Hernandez
On October 11, 2018, DMAE Environmental Science classes taught by Michelle Escobedo took a field trip to the Meadowlands Environmental Center in Lyndhurst, NJ.  This year's trip marks the third year that the class has visited the facility. Approximately 40 juniors participated in and enjoyed the activities.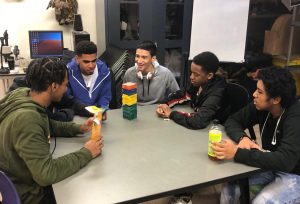 "It was a really fun trip because it was something new and something that I would not get to experience on my own," junior Anais Nina said.
The purpose of the trip was to allow students to correlate the material learned in class with hands-on experience provided by the facility. At the time of the trip, students were learning about biodiversity.
"The trip allowed students to gain hands-on experience regarding biodiversity, which is a big topic that we cover in our ecology unit for environmental science," Ms. Escobedo stated.
When students arrived at the center they first saw a powerpoint about the natural resources found at the Meadowlands and the need for awareness of the environmental issues that affect the local region. They also learned about various plants and animals that are specific to the center's environment through the presentation.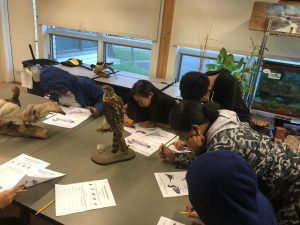 "It was interesting because I was able to observe the critical issues happening in the region that I didn't know were happening," junior Vanesa Hernandez explained. "It was an eye-opening experience for all of us and now we are able to help the community and just speak up about the environmental issues happening all around us."
Students participated in a variety of activities to learn about the rich local biodiversity. One activity was identifying birds by their silhouettes which meant noticing the differences in the patterns and unique markings of the shadows. Students also spotted various species of birds while bird watching on a trail and learned about different species of birds through a jenga activity: each block of the jenga game contained information about various bird species, which helped students learn while having fun in trying to keep all of the blocks intact. They also played a game which consisted of the students trying to identify the bird through its unique noise.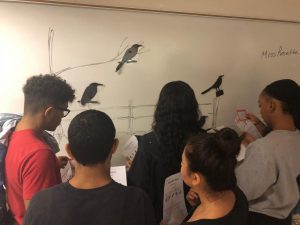 More than 20,000 students participate in the Meadowlands Environmental Center education programs each year. Ms. Escobedo's students learned much about biodiversity and she will continue to support students and the Environmental Center with the annual trip next year.
About the Contributor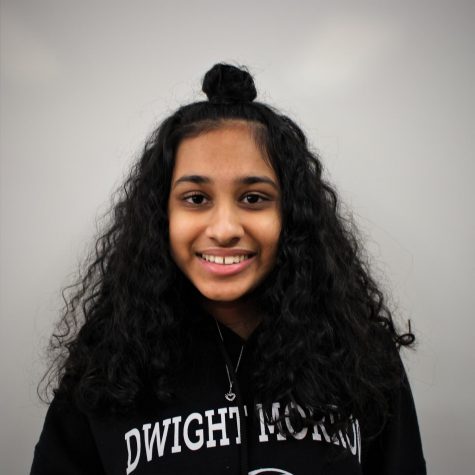 Godsy Philip, Senior Reporter
Godsy Philip, a senior in the Law and Public Safety Academy at the [email protected], is a third-year member, news writer and copy editor of The Maroon...