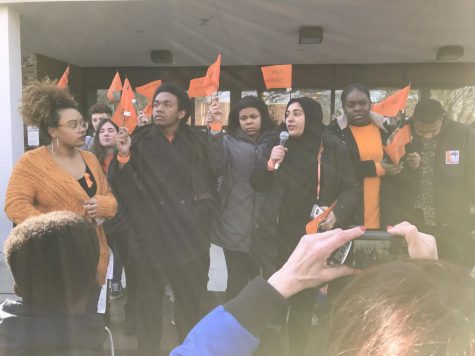 Courtnie Beckford, Section Editor

April 10, 2018
On March 14, 2018, at 10:00 am, students from DMAE gathered in front of the Dizzy Gillespie Auditorium to remember the students who were killed in the Parkland, FL shooting a month before. Survivors of the massacre at Marjory Stoneman Douglas High School began the nationwide youth movement to in...
Andrew Lee, Campus News Section Editing Staff

April 10, 2018
Even with the massive Passaic County Technical Institute (PCTI) campus, the cafeterias, all three of them, were crowded with approximately 700 eagerly awaiting contestants, ready to compete in the regional Northern New Jersey HOSA competition held on Saturday, January 27, 2018. The DMAE HOSA team...