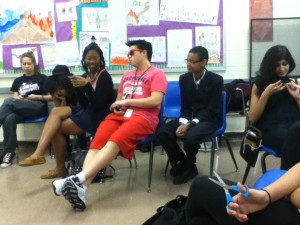 Ms. Clark

May 8, 2013
Thursday, May 2, 2013 was Nonconformity Day, which was created by American Literature 1 Honors teacher Alison Fordice. Nonconformity Day is a project based on the ideas in Ralph Waldo Emerson's Self-Reliance. Students are required to think and write about what their community, their peers, and their te...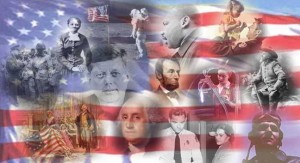 April 14, 2013
This is a collection of some of the  projects produced by Mr. Hanson's U.S. History 2 students. In this collection there are projects about the transcontinental railroad, progressive era, Dr. Martin Luther King speech, the reconstruction era, and other topics.

Ms. Clark and Joan M. Chica

March 25, 2013
Sophomore Students Performed Scenes fromThe Great Gatsby in January 2013 If you were to watch a readers' theatre presentation, you would notice certain things. First, a group of readers, varying in number, read from scripts. They sit on stools, boxes, chairs or on the floor and dress informally. Mo...