New Season, New Home for Football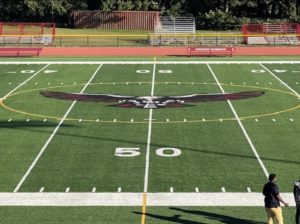 On Friday, Sept. 23, 2022, the DMHS football team had their very first home game in almost three years, winning 44-0 against Ferris High School, after it was announced that Winton White Stadium would officially be reopened. In addition to having all their games canceled when the Covid-19 pandemic hit in 2020, the DMHS football team faced more obstacles when all their home games were canceled last year after Hurricane Ida destroyed Winton White Stadium. The team struggled to stay afloat last season as they played only away games with insufficient equipment and no facilities to practice. However, due to their resilience and perseverance, they didn't quit and started this year's season with a strong sense of grit and hope.
"
If you ask our guys, they talk about our brotherhood, not our team.
— Joe Hoyle, Head Football Coach
"If you ask our guys, they talk about our brotherhood, not our team," head football coach Joe Hoyle shared. "Many of our young guys now have the experience and have taken the coaching very well, which turned into maturity," he continued.
This season, the team's goals were simple: protect their home, boost teamwork, and strive to succeed both on the field and in the classroom. The completion of Winton White Stadium's renovation helped the team accomplish these goals. However, the stadium reopening not only impacted the team but also the DMHS student body as a whole. On the night of this first home game, a sense of unity filled the air as many students, families, faculty members, and community members filled the stands rooting for the Maroon Raiders. The night truly demonstrated the unwavering spirit of the Raider Nation.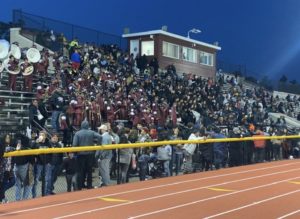 "I think that the night of the homecoming game, the atmosphere, and school spirit was positive and happy," cheerleader and senior Ariana Campbell expressed. "The entire student section was filled with maroon, and you could hear everyone's excitement for the game as they got out of their seats and cheered for every touchdown the team made, or every time the band would play. Overall, that night it felt like everyone was proud to be a DMHS Raider," she concluded.
The football team along with the rest of the student body is already looking forward to next season and all the successes that await them.
About the Contributor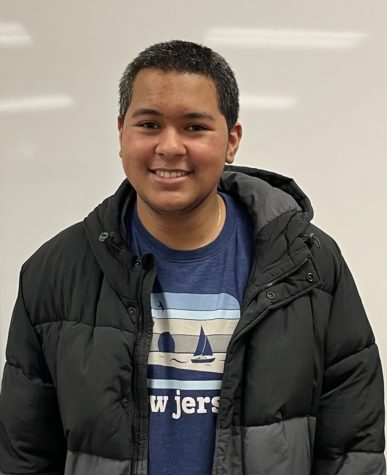 Jonathan Fernandez, Staff Reporter
Jonathan Fernandez is a sophomore in the Law and Public Safety Academy. This is his second year as a reporter for the Maroon Tribune. Aside from being...