Small Changes, Big Wins in Baseball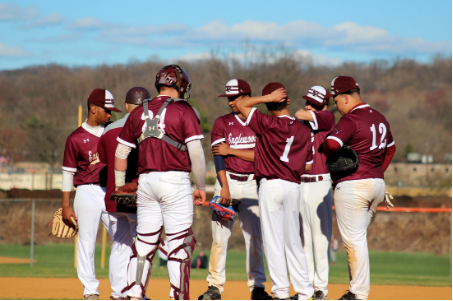 The Dwight Morrow Boys Varsity baseball team had a rough start at the beginning of the season. They moved up a division in the Big North Conference, facing teams such as Demarest, Indian Hills, and River Dell.
"We got placed in a new division with better teams than last season, who have twice as many players as us. We also got hit with injuries and ineligibility that set us back in the beginning but we fought through the adversity and finished strong," junior catcher Miguel Castro stated.
"
The season went great because of the wins we got."
Despite a rough start in the season, with the record being 6-8, the season ended with a 10-14 record overall: a 3-9 league record.
"We had lots of talent this season. We started off slow with a couple of injuries and faced multiple tough teams. Our morale was down but we bounced back. We came together and focused a lot more," junior Rodrigo Vidal said.
Varsity baseball team Head Coach Mario Lugones Jr. was unsure of how the team would perform in the season.
"Due to injuries and problems off the field, it wasn't the season we were expecting. Competing in a harder league is tough and we were losing every game but we eventually got it together. I look forward to next season with a healthier team," Coach Mario said.
"Our season didn't go as planned but that's just part of a minor set back," junior Orlando Sosa said. "Next season, we are looking for a major comeback. A team filled with lots of talent and potential, as well as great quality leaders, will help bring our success," he added.
The majority of the team consisted of seniors, including Jonathan Taylor, Brian Zapata, Joe Reyes, Kendrick Perez, Lewin Ortiz, Alex Rodriguez. Although the team has a majority of upperclassmen, it gained a large group of freshmen, and one sophomore, David Moreno.
On senior night, May 17, 2019, they beat Frisch by 9-4 during their last home game. For their last game of the season away at Cliffside Park, they lost 4-3 but not without a fight. Junior Matthew Victoria hit two triples and gained a run while sophomore pitcher David Moreno struck out seven and walked four, as written by High School NJ Sports. Two home runs were hit during the season, one by junior Matthew Victoria and one by senior Jonathan Taylor.
The team is sending off Lewin Ortiz to Saint Elizabeth College on a baseball scholarship and senior Alex Rodriguez is hoping to walk on to William Patterson University's baseball team. The 2019-2020 season, however, is looking bright for the Dwight Morrow baseball varsity team.
About the Contributor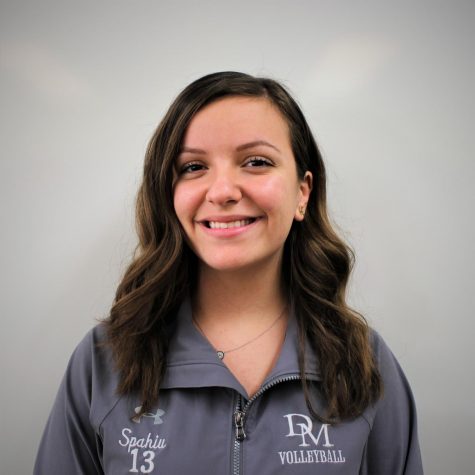 Klaudia Spahiu, Sports Editor
Klaudia Spahiu is a current senior in the Finance Academy and is a third year member of The Maroon Tribune as the sports section editor. She is one of...