New Beginnings for DM Boys' Volleyball
First Year Shows Potential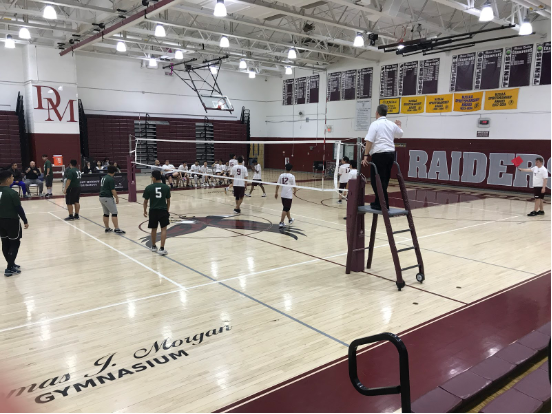 For years, DMEA students have wanted a boys volleyball team, and this year, one was created with the help of gym teacher Mhamdnor Ghotok. The only setback was that it would have to start as a junior varsity team because otherwise it would be at a disadvantage playing other varsity teams that had already been established for years. 
The team's first year was led by Coach Ghotok and captain Joel Balikcioglu with strong dedication coming from a large group of DMAE students. 
"The boys have exceeded my expectations. With a new program to the school and with players not too experienced, their prior knowledge of volleyball was tested. The boys have shown great work through practice and games while surpassing everyone's expectations," Coach Ghotok said.
The boys played scrimmages and games against a mix of junior varsity and varsity teams. They were competitive against the JV teams and put up good scores against varsity teams. 
"We played very well against other junior varsity teams but we also didn't do badly against varsity teams. We tied and won some games and sometimes when we lost, we still won at least one set, junior Joel Balikcioglu said. "Most of the team haven't played on a volleyball team before, me included, so we're looking to improve while having fun," he added.
The team consisted of a majority of underclassmen with a handful of upperclassmen. 
"As a brand new team, I think we did very well competing against teams who have been established and we learned a lot about what the season is like and how the games work in terms of game-like situations," sophomore Sid Somashekar said. 
Although it was rough for the boys at first, they learned both how to play volleyball while also learning how to communicate and work together as a team. As the season came to a close, they played schools like Arts of Newark and other nearby schools. The team hopes for more wins in the upcoming season. 
"We had a rough start as the first boys volleyball team ever at Dwight Morrow but we are excited to play more and bring back some medals and wins next season," sophomore Samuel Rendon said.
About the Contributor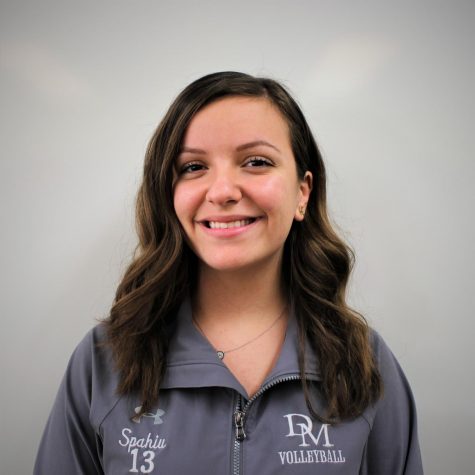 Klaudia Spahiu, Sports Editor
Klaudia Spahiu is a current senior in the Finance Academy and is a third year member of The Maroon Tribune as the sports section editor. She is one of...