Students Explore Arts at Teen Festival
"

I like to attend because it is a unique place to socialize and learn more about the creative minds of other people."

— Sean Park

nts from across New Jersey including several bus loads from DMAE were gathered together on May 18, 2018, for the annual Teen Arts Festival at  Bergen Community College. Student went to express their artistic capabilities or to enjoy the talent of others. The 2018 Festival showcased an abundance of art forms, including hip-hop, drawing, comedy skits, poetry, and acapella singing.

"Teen Arts is a Festival run by the Bergen County Division of Historic and Cultural Affairs to allow students to express themselves through music, art, dance, and writing," said English teacher Mindy Rochman, who has served as a chaperone on the trip for the past decade.

Students from the various districts perform and receive critique from professional singers and other performers, artists or writers. The feedback helps the groups recognize their strengths and weaknesses, allowing them to improve upon their weaker areas and perfect the areas in which they are strong in. Aside from the competitive aspect, students are allowed to explore and share with others their skills and talents in the world of art, music, and literature.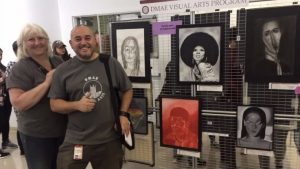 "This is a place where many students will feel like they belong and that sense of belonging is very important to many of our lives," sophomore Sean Park said reflectively. "I like to attend because it is a unique place to socialize and learn more about the creative minds of other people."
For over the past decade, DMAE has participated in the annual Teen Arts Festival in all of the available fields: art, poetry, dance, and song.  
Not only does the program showcase art forms, it helps students learn new ones as well. No matter if you are a rookie or a master, there are a multitude of workshops that teach new techniques on how to enhance a certain skill, such as dance workshops or anime workshops.  
"It's a time to get to know others from different schools and compare their relationship with music to yours," junior Genesis Capellan said. "It's a learning experience and a great time to spend with your friends."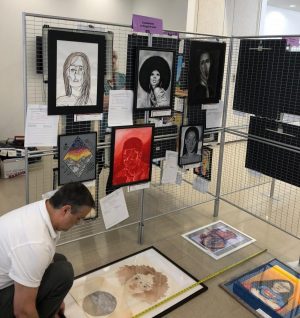 The Festival was founded in 1975, and since then, over 145,000 students, teachers, and administrators have participated in the event. Teen Arts was created on the belief that the arts act as another language, in the sense that the festival itself is a gateway to a new level of understanding of self-expression.
The Teen Arts Festival holds a dear and special place in the DMAE tradition.