Pep Rally Pumps Up School Pride
School spirit and pride were everywhere on October 13, 2017, during eighth period as the DMAE Pep Rally took place on the back field of the school next to the gym. Students cheered loudly for Raider teams and a large group of students danced and swayed to the drumline performance. Principal Billy Bowie also joined in the fun and thanked students for their spirit and cooperation.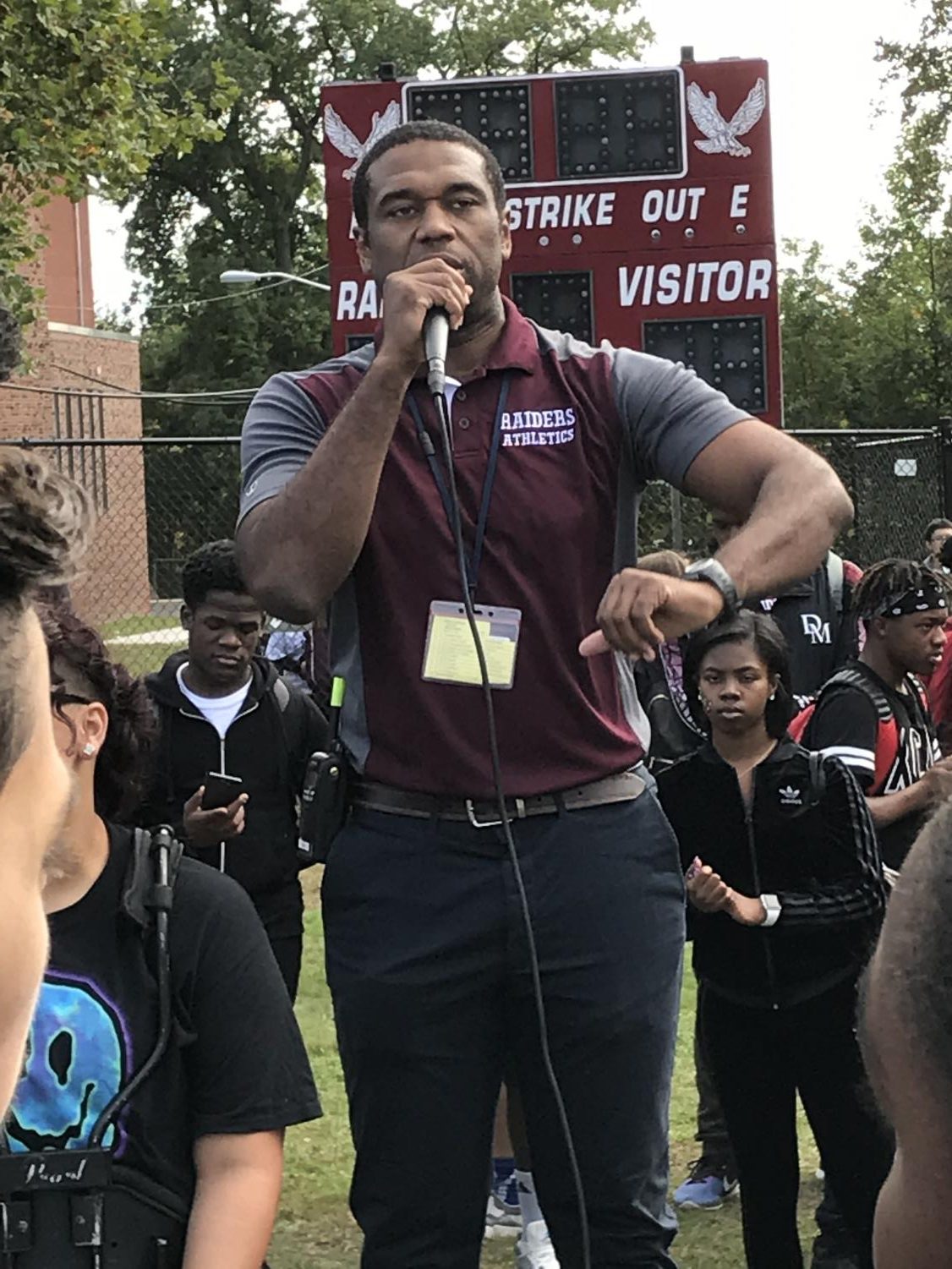 "I wanted to have a Pep Rally. I wanted to create a good experience for the students and show off our different sports teams. But the Student Council did a lot of the work," Dr. Bowie said.
The Pep Rally was organized by Student Council and Dr. Bowie. They met several times during the weeks before the event to plan every aspect of it, including logistics and the order of the program. Dr. Bowie and the Council wanted to ensure a great time for everyone. Students were happy with the event.
"It was fun and well organized. It generated school spirit from students. Next year's pep rally should be even bigger and better," said sophomore Tenzin Tsotsong enthusiastically.
Junior Vera Kiriljuk felt differently about the Pep Rally.
"I didn't find the Pep Rally that engaging," she said. "I thought it could be more accessible considering a lot of people in the back couldn't see," she added.
School sports teams ran through banners and team captains introduced their teams and star players to the student body. Both the cheerleaders and drumline were present to make the demonstration more lively. Once all sports teams were announced, the results of the homecoming king and queen elections were announced: Alisha Romero was elected homecoming queen and Xavier Medina was chosen as homecoming king.   
"The Pep Rally was so much fun because it showed not only team spirit, but also school spirit. Everyone was together having fun. I loved being  with my cross country team because we have been through a lot this season. There were many ups and downs, but I wouldn't trade it for anything else," freshman Khushi Patel said.
Senior Kyle Castillo, one of the hosts of the Pep Rally, found his job much easier this year because students were already charged up with spirit. He felt very positive about it all.
"It was a whole lot of energy. Not many people talk about it, but we have a lot of school spirit," he said.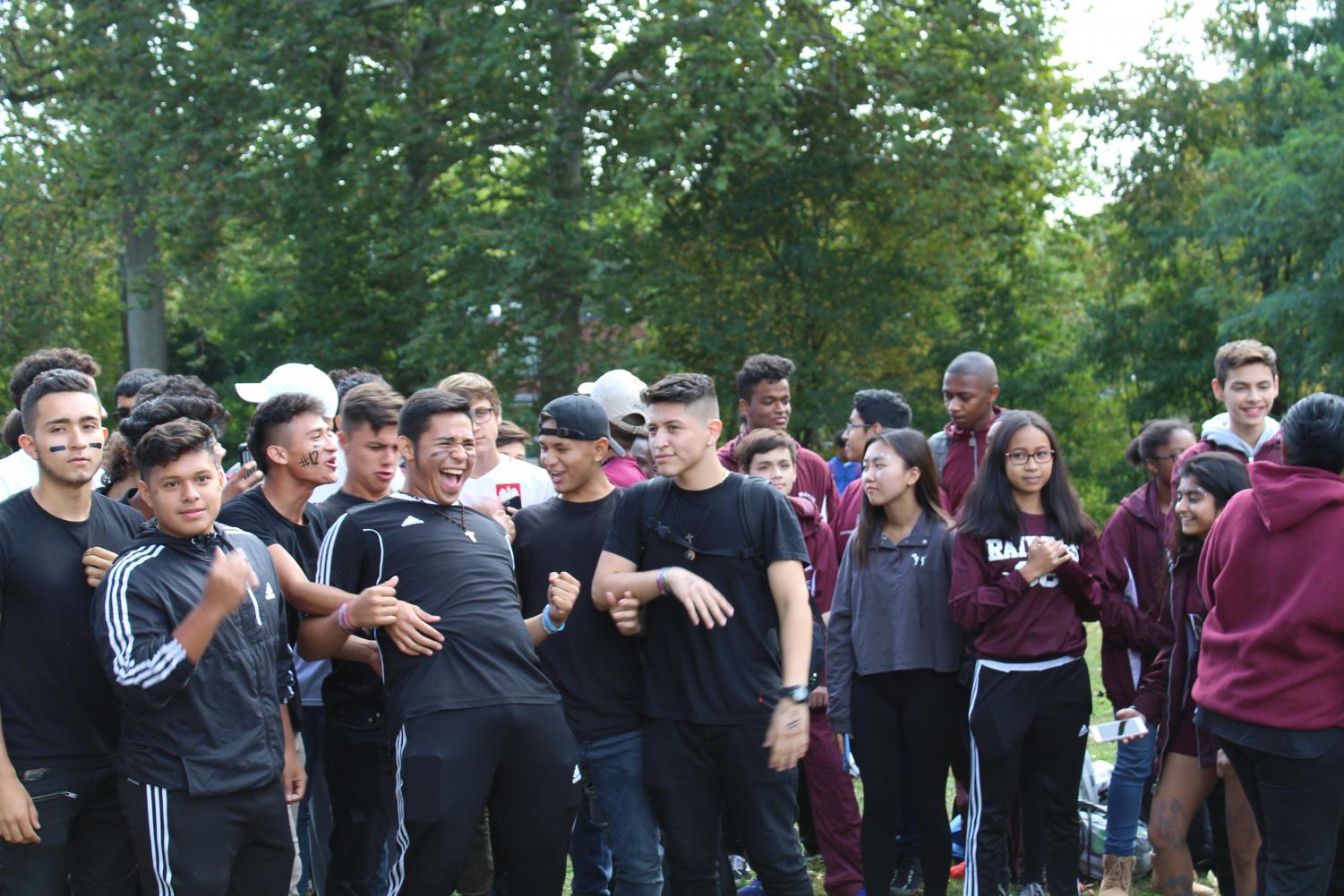 Student Council co-advisers Daniel Nyfenger and Eric Lax were both happy with the success.
"I thought it went really well," Mr. Nyfenger said. "The Student Council did a tremendous job setting it all up. Everyone had a good time and I'm really looking forward to next year," he said.
The 2017 Pep Rally successfully brought the DMAE student body together and as a team. Ultimately, the event did what it was intended to do: generate school spirit.
"The Pep Rally has been attempted a couple of times over the past four years. Whatever people might think about it, the fact remains that it is a time when people really come together for the sake of school spirit," senior Asim Qureshi said.
About the Contributor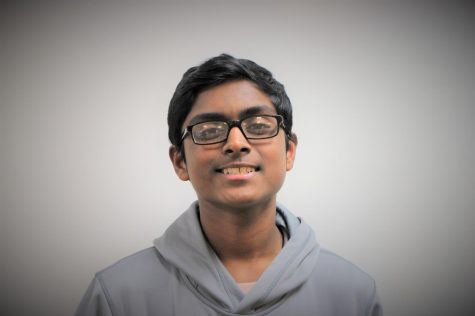 Sid Somashekar, Staff Reporter, Sports Reporter
Sid Somashekar is a junior in the Pre-Engineering Academy. He is a third year writer for The Maroon Tribune, who has written on sports, including  football...