College Kick-Off for All Students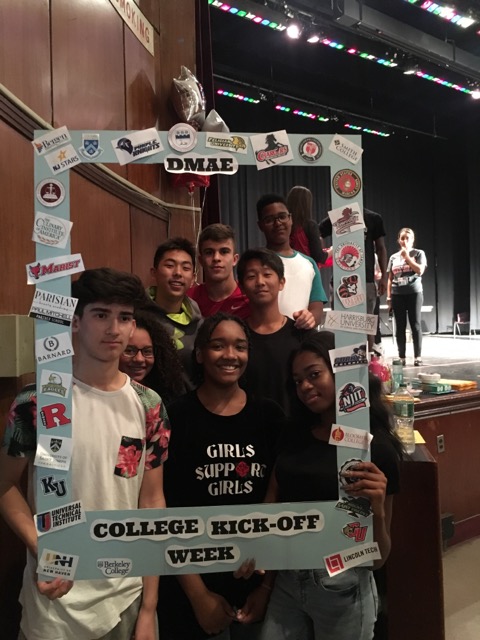 DMAE held its first College Kick Off event across campus on the week of September 25, 2017. From Monday through Friday, students of all grades were invited to participate in information sessions and conversations with admissions officers, bringing a spotlight to the college endeavor of the 2017-18 school year.
The week was coordinated by all the counselors on campus, under the direction of Kate Drumgoole.
"We need to give our students exposure. College fairs are always great, but the benefit of information sessions is that they are a bit more intimate," Ms. Drumgoole said. "You can get 40 minutes with a representative rather than standing at a table."
Monday began with grade level presentations in the auditorium, performances from the concert band and a surprise visit from Bloomfield College's bear mascot. The assemblies also included games hosted by the new counselors, including a variety of team activities.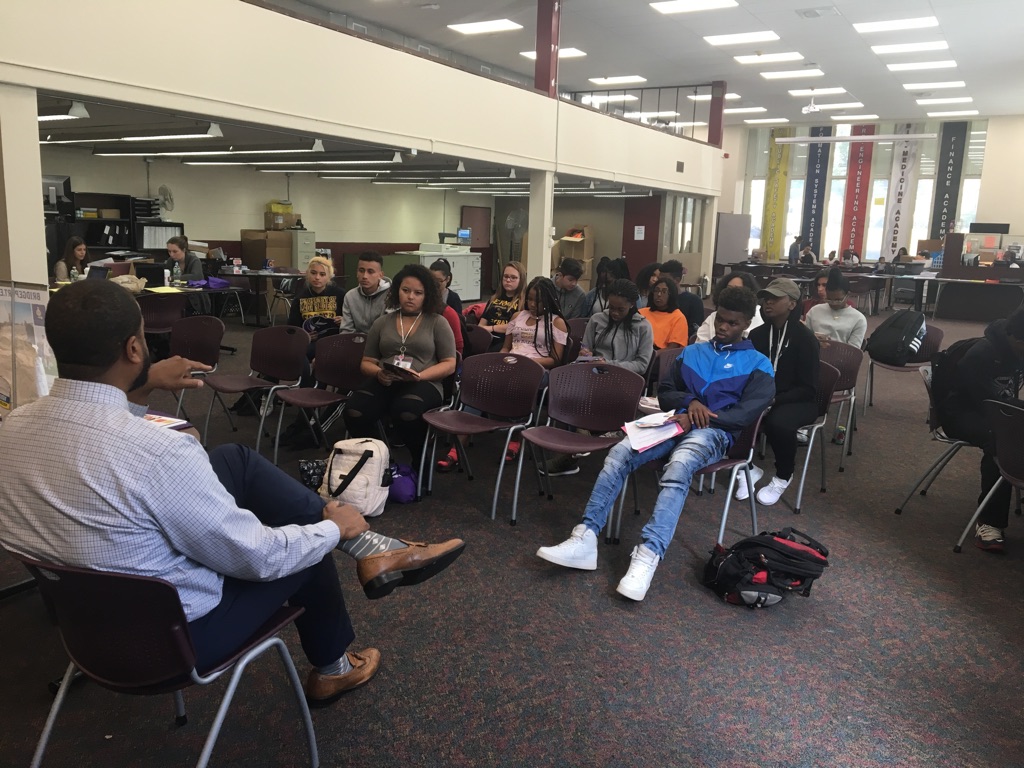 "I liked how the counselors introduced themselves," junior Joshnelly Orbe said. "I think they should have told us more about their goals, but it was nice getting a formal introduction."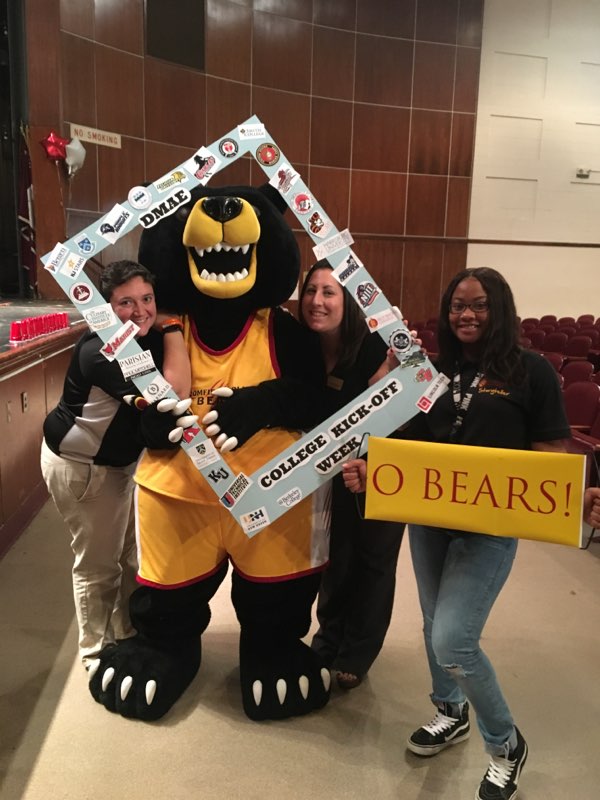 The days following consisted of sessions hosted by 33 different colleges. Students were able to sign up for sessions of their choosing on Naviance. Presentations were held by Columbia, Rutgers, Drexel, NJIT, and many more universities and colleges. These small meetings with admissions officers were one of many changes to past College Fairs.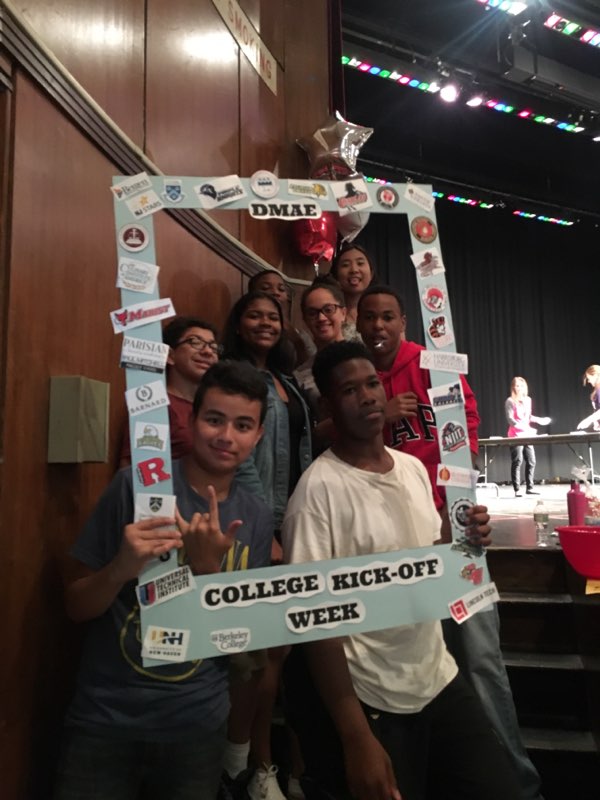 "We're trying to build a lot of new programs, which is exciting," counselor April Malone said. "It's about getting students more involved," she added.
Two workshops for seniors looking for information on SAT registration and the NCAA were also held that week.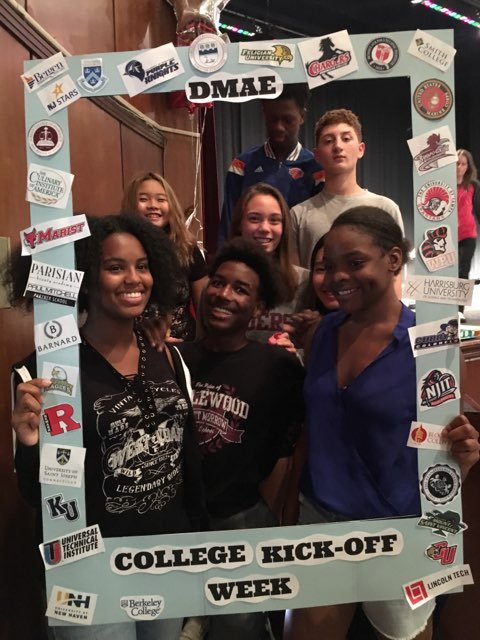 Additionally, an upcoming Super Instant Decision Day will give some students a chance to have an instant college decision. They will have the chance to meet with college representatives from 14 different institutions, such as Bergen Community College or Kean University, and be accepted on the spot. Application fees are even waived for students who choose an Instant Decision.
Ms. Drumgoole and the rest of the counselors want to have the College Kick-Off as a regular campus tradition for students that continues throughout the year to aid their college process.
About the Writer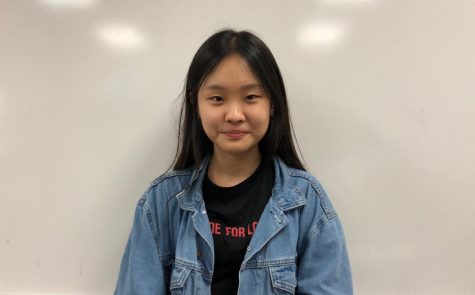 Kristin Kweon, Managing Editor
Kristin Kweon, a third year member of the Maroon Tribune, is a senior in the Law and Public Safety Academy and is this year's Managing Editor. Journalism...