Godsy Philips and Seleena Jacob

October 31, 2018
DMAE held its annual College Kick Off from September 17-21, 2018. Through this program, students learned more about possible plans for their future after high school. The week-long event was coordinated by the school's Guidance Department and Kate Drumgoole, lead counselor. According to Ms. Drum...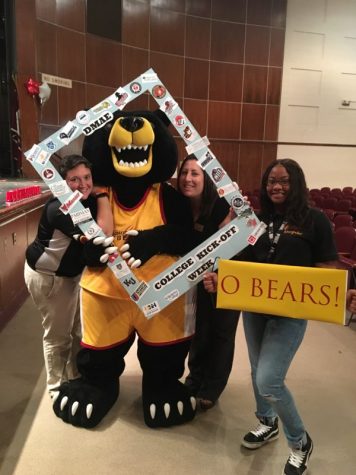 Kristin Kweon, Managing Editor

October 24, 2017
DMAE held its first College Kick Off event across campus on the week of September 25, 2017. From Monday through Friday, students of all grades were invited to participate in information sessions and conversations with admissions officers, bringing a spotlight to the college endeavor of the 2017-...