Students Adjust to New Block Schedule
"
"Although it was difficult to adjust to at first and remember which classes I had each day, I now love this schedule." "
— - Senior Aleksander Gaba
Just as a new school year began and the summer sun shone its last rays, students at DMHS began adapting to a newly-designed block schedule.
"As an instructor, I'm constantly trying to figure out how to best allocate time for learning in ways that help students in the long run," teacher Steven Schulster said.
After many proposals, DMHS administration implemented a new block schedule for the 2022-23 academic year, bringing back a rotating schedule similar to what the school has done in the past. The new schedule consists of four alphabetized, rotating days with six hour-long classes meeting each day. Students have mixed feelings about the major change, ranging from feeling joy about not having all classes five days a week to being confused about whether it is an A, B, C, or D Day.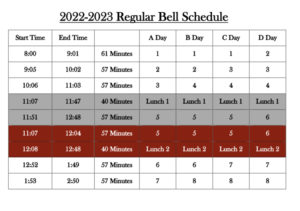 "While the schedule can be complicated at times, I really feel our teachers are able to cover more each class," junior Lois Kim shared.
Block schedules consist of classes that rotate each day, meaning certain courses meet certain days instead of everyday. This allows classes to meet for longer durations and also gives students and teachers more time to spend on each lesson. Moreover, students have greater flexibility in their schedules to take electives and study halls. It definitely came at a good time, as new classes such as Forensic Science have been added to the list of courses. 
"After 3 years of normal 7 block schedules, I can say for certain that the block schedules have been the better scheduling method. Although it was difficult to adjust to at first and remember which classes I had each day,  I now love this schedule," senior Aleksander Gaba commented. 
Three months into the school year, both students and teachers alike have successfully adjusted to the new block schedule. It appears the new schedule is here to stay for years to come!
About the Contributor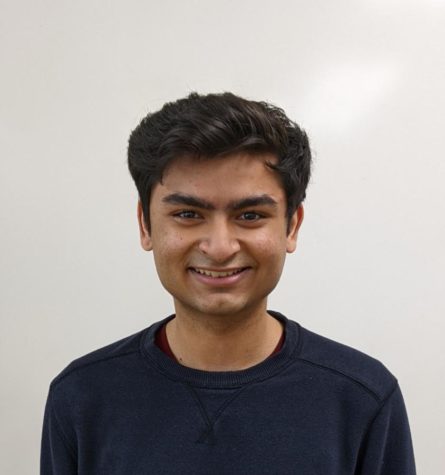 Param Malik, Staff Reporter
Param Malik is a junior in the Biomedicine Academy at Dwight Morrow High School and a third-year member of The Maroon Tribune. He enjoys reading, cooking,...