Students Celebrate Latino Heritage
Cooking, Dancing, Drawing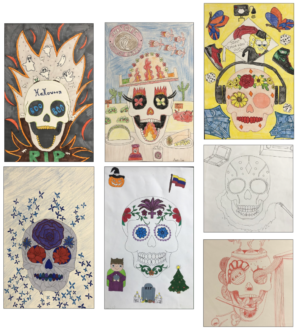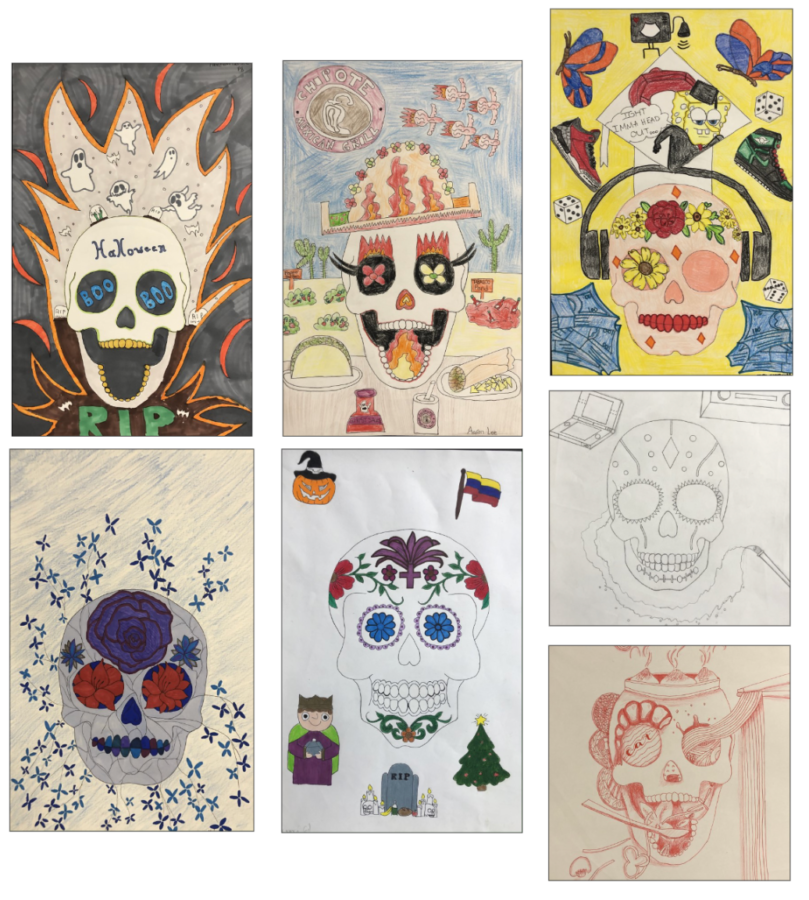 National Latino Heritage Month is an annual celebration that spans from September 15 to October 15 in the United States, where contributions of Hispanic Americans to history, culture, and other fields are acknowledged and celebrated. This holiday provides insight to the interesting history and various aspects of Hispanic culture, thereby making it an essential holiday for all people to honor. To celebrate National Latino Heritage Month, DMHS hosted a series of themed events throughout the week in October. These activities included "Mi Cultura Latina and Cocinando con Mr. Suro" on October 14, "Salsa Fun with Ms. Carey" on October 15, and "History of Hispanic Art" on October 16.
The first activity, "Mi Cultura Latina and Cocinando," symbolized an important aspect of Hispanic culture: food. The activity allowed students to utilize their culinary skills to cook Puerto Rican-style tostones. Students were able to relax after a long, tiring day of school while simultaneously learning about Puerto Rican culture. It was a win-win! 
The next activity, "Join Ms. Carey for Some Salsa Fun," took place in the dance studio during lunch periods.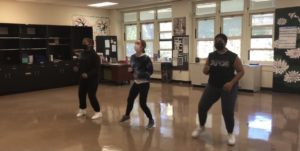 "The choreography that I taught embodied elements of both hip hop and Salsa dance," Dance teacher Taylor Carey said.
Students brought water bottles, lots of energy, and their best dancing shoes since they were going to Salsa! Ms. Carey taught students this spirited Latin dance.
"
It's not something that I have been given the opportunity to do, so being able to experience the Latin dance culture was a lot of fun."
— Samaia Singh
"It's not something that I have been given the opportunity to do, so being able to experience the Latin dance culture was a lot of fun," sophomore Samaia Singh commented.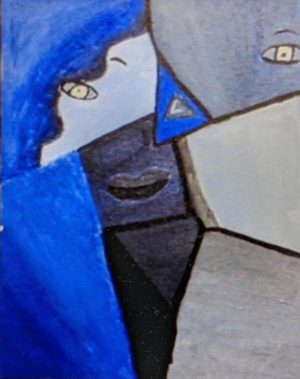 With the final activity of this celebration week, students got to bring out their inner artist! People were able to learn about and participate in three Hispanic-themed drawing activities including "Day of the Dead" sugar skulls, "Latin Folk Art" group critique discussions, and "Picasso and Cubism" presentations and drawing activities.
DMHS's diverse school community comprises students and staff of different backgrounds, ethnicities, heritages, and cultures. Therefore, engaging and interactive activities like the Latino Heritage Month Celebration Week was a great way to build an inclusive, safe community where different cultures were honored. This celebration week was a milestone for DMHS. A video was created by Woozoo Han, Mauricio Inga, Juan Marin Torres and Spanish teacher Maria Iglesias. (See below.)
Students and staff are encouraged to partake in next year's Latino Heritage Month celebration which will hopefully be even bigger.