MSA: New Prayer Room
The DMHS Muslim Student Association (MSA) has started a prayer room for the second time in its now third year of existence. Students and adviser Modou Diene are grateful to be able to join together each week to pray the Jummah prayer while being at school. 
"Even before the idea of creating an MSA on campus, students were meeting in the dance room in the King Hall during the end of 6th period to pray on Fridays. It was nothing official nor did many students know about it," said founder Rahima Shaikh. 
"
As the founder of this club, I can be nothing more than thrilled. Seeing the club grow from like 5 students to 25 is crazy."
— Rahima Shaikh
It was not until Rahima established MSA that the prayer aspect was adopted by the club. During the 2019-2020 school year, the club would gather and pray every Friday. At the start of this school year, Rahima subsequently initiated Friday prayers. Unfortunately, it was not as easy as expected. 
"We were denied access to the previously used dance room and were given the option of using an old office. It was too small and Mr. Diene thought it was best we wait to start prayers until we found a better-suited room," Rahima continued. 
Rahima and Mr. Diene did not lose hope. Thankfully, Coach Harris knew of a possible location and showed it to Mr. Diene; it was an unoccupied room in the North building. It was perfect and tucked away giving the club privacy. The room even had a bathroom attached to it, and the school also provided other items, such as an air conditioner, to make the space work. 
"As the founder of this club, I can be nothing more than thrilled. Seeing the club grow from like 5 students to 25 is crazy. Creating a safe place for Muslims to come together and pray is meaningful. I couldn't have done it without Mr. Diene, though," Rahim said.
Every Friday the club has anywhere from 10 to 20 students praying. Prayers are not exclusive to the DMHS Muslim population. Many non-Muslims have joined to better understand the religion and its concept. The prayer is led by junior Rafi Ahmed. 
"Being able to pray Jummah at work has become a normal thing now and I am very happy about it. I am very proud to be part of it and I am praying this will continue years and years to come even after I retire. MSA has been on the right track and I am very proud of the group of students that have created this club," Mr. Diene noted. 
As of right now, only Jummah prayers are held, however, the club plans on expanding to every day. This would be perfect as one of the five daily prayers occurs during school hours. The Muslim Student Association hopes to have the room open to Ramadan so its members can have a safe space to stay during their lunch periods. 
About the Writer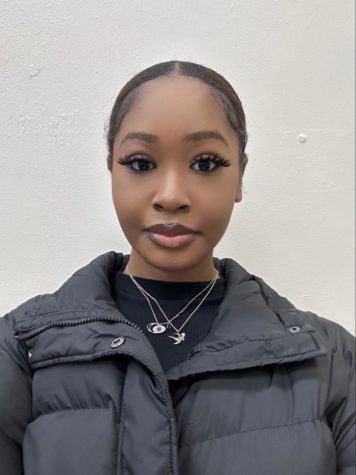 Samma Faragalla, Reporter
Hello! I'm Samma Faragalla, a senior in the Law and Public Safety Academy. I have been a reporter for Maroon Tribune for 3 years, mostly writing club...