Virtual Open Houses Tout Academy Merits
Autumn is generally a time when students enjoy the last rays of sun and become accustomed to the pleasant October breeze at the start of a new school year. Autumn is also the season of [email protected] annual Open Houses, when applicants around Bergen County attend live events to learn more about the school's innovative academic programs and focus study academies. This year's Open Houses were held virtually on October 14, 15 and 19 via a live webinar on Zoom, garnering several hundred prospective students and parents.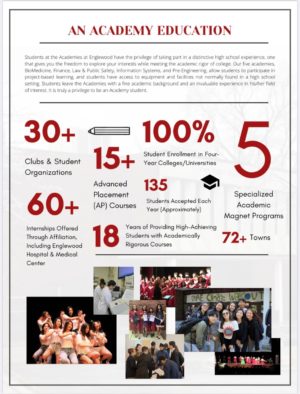 "We were very successful in hosting our virtual open house two years in a row. I'm incredibly proud of all of the student ambassadors and staff who collaborated to create a highly engaging and informative evening," Supervisor Mariette Ng said.
The Open Houses started with a welcome message from Ms. Ng and other administrators including Rosemary Seitel and Principal Benjamin Suro. In addition to their welcomes, Ms. Ng took a moment to highlight student accomplishments of the Class of 2021, including student acceptances into prestigious colleges.
Attendees were entertained the whole evening with various presentations that culminated in alumni speaking about their high school experiences. After the welcomes, a student-created video was played highlighting student life, campus drone footage, and student testimonials. Program managers and student ambassadors of the five Academies spoke about their programs, enthusiastically pointing out projects and innovative curriculum design.
Ms. Ng added information about extracurricular offerings, noting that students have the opportunity to participate in prestigious clubs and activities unique to Dwight Morrow High School, such as the Diversity or Project Happiness Clubs. 
"The event was a great way to show applicants the extracurricular offerings at our wonderful school; it gave applicants the opportunity to interact with students and faculty face-to-face," junior Yonas Jlelaty noted.
Attendees also viewed the Application Process Guide and Academies Booklet. 
The end of each Open House featured a different alumni speaker including Class of 2021 alum Krishna Panchal, a current freshman at Columbia University, and Class of 2017 alum Ryan Pruitt, who graduated from The Wharton School in 2021. 
Though applicants could not get an in-person feel for campus life this year due to the Covid-19 pandemic, the administration, staff, and students offered an informative presentation that effectively conveyed the unique offerings at [email protected], as well as the vibrance of student and academic life at Dwight Morrow High School.
About the Contributor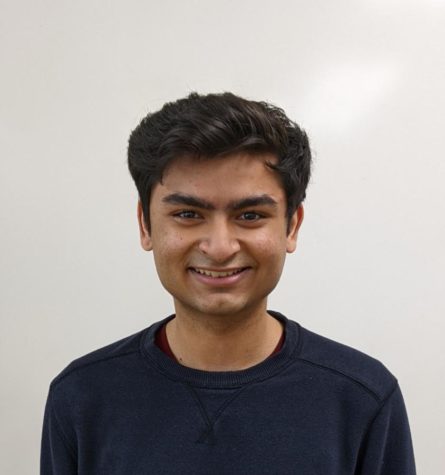 Param Malik, Staff Reporter
Param Malik is a junior in the Biomedicine Academy at Dwight Morrow High School and a third-year member of The Maroon Tribune. He enjoys reading, cooking,...