Murphy vs. Ciattarelli: Will Masks Make the Winner?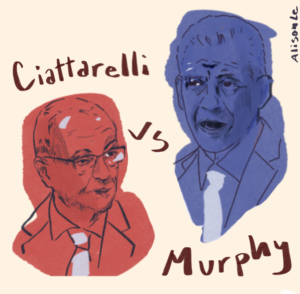 On Tuesday, Nov. 2, 2021, New Jersey will be one of two states nationwide holding gubernatorial elections this year. Phil Murphy strives to become the first Democratic governor re-elected in New Jersey since 1977, and his opponent Jack Ciattarelli hopes to lead a new era of Republican leaders. This governor's race marks the midway point between the 2020 presidential election and the upcoming midterm congressional elections in 2022. With the Covid-19 pandemic and the heavy flooding caused by Hurricane Ida back in September, this election is proving to be crucial for Garden State residents.
THE GUBERNATORIAL DEBATE
The final gubernatorial debate was held on Wednesday, Oct. 13, 2021, with the topics of taxes and pandemic policies approached in contrasting ways by the candidates. Ciattarelli propelled his "Let's Fix New Jersey" motto, discussing plans to lower taxes to improve the state's cost of living. He also criticized the state budget's increase but failed to provide specific examples of programs that would be cut to decrease it. On the other hand, Murphy defended his administration's state budget, citing the investment in previously underfunded schools and focusing on building a stronger, fairer economy.
Murphy also recalled his Covid-19 policies and how they had resulted in a growth of his approval ratings. He reaffirmed his support of FDA-approved vaccines and the mask mandates imposed statewide. Many believe his handling of the pandemic will lift him over the hurdle for a second term. But Ciattarelli countered, claiming Murphy's pandemic restrictions ruined the state economy and that his mask mandate was an overreach of government intrusion. Ciattarelli stated that the role of a governor is to provide the necessary information for citizens to make their own decisions and that he would strive to uphold that principle if elected. 
PUBLIC OPINION SEESAW
In the weeks following the final gubernatorial debate, polls have recorded the continuous change of public opinion. According to a Monmouth University Polling Institute poll released on Wednesday, Oct. 27, 2021, Murphy is expected to reach election day with an 11 percentage point advantage over Ciattarelli. But this marks a decrease in support for the Democratic candidate since a prior poll surveyed by Monmouth in late September placed him at a 13 percentage point advantage. Regardless, it is evident that this year's election will be no easy feat to win as the polar-opposite candidates vie for victory. 
About the Contributor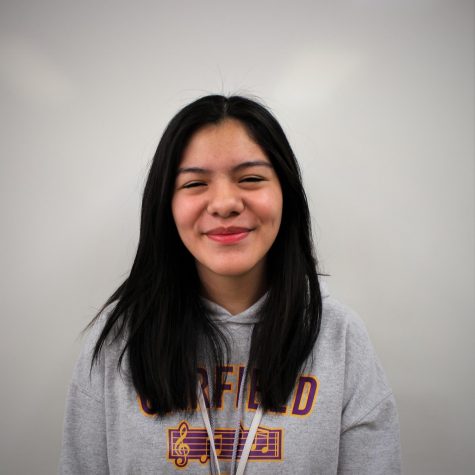 Angie Gonzales, Staff Reporter
Angie Gonzales is a sophomore in the Law and Public Safety Academy. She is a first year writer for The Maroon Tribune. She is an avid music lover who is...