Golf Delay: First Season Since 18-19 Tees Off
Most high school students join one of their high school sports teams to get out of the house, get in shape, or gain some much needed social interaction. Golf is no different, but the Dwight Morrow High School Golf Team was unfortunately delayed and yes, because of the pandemic. 
Usually the team gets started in March to prepare for the season, but this year team members were not able to have any official practices. 
"We participated in virtual golf practices. We watched golf videos and played golf video games,"  said junior team member, Yukino Murakami rather sadly.
Therefore, as with other high school athletics, golf is another sport greatly impacted by the pandemic for its normal season time.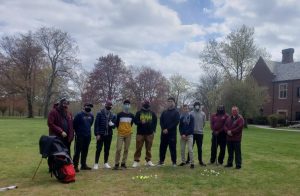 "We usually have the entire month of March to practice and prepare for our matches in April, but Covid has had a big effect on our pre-season, and we could not start in-person practice until April 1, 2021," Head Coach Anthony Buzzerio commented.
However, this caution has paid off for the high school. The Dwight Morrow campus has been exceptionally safe in terms of Covid-19 cases, conducting multiple sports seasons including soccer, football, and basketball without any confirmed cases.
Practices began in April and students and Coach Buzzerio believe it is safe to participate in in-person activities. Their matches will also begin in April. But they have a lot of catching up to do. The team has not actually played since the 2018-19 season. But they believe there is a light at the end of the tunnel.
"
We have a good group of young golfers who are eager and ready to learn."
— Coach Anthony Buzzerio
"We are led by our senior captain Emilia Bern, and despite our youth and inexperience, we have a good group of young golfers who are eager and ready to learn," Coach Buzzerio said.
About the Contributor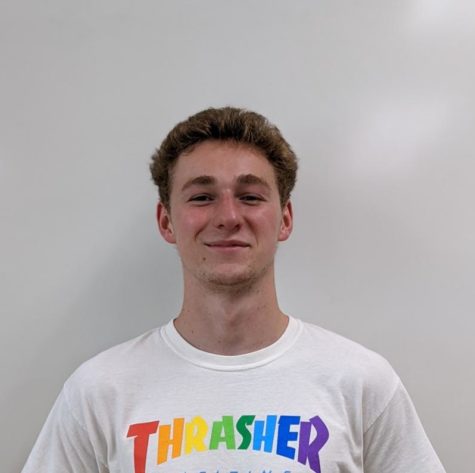 Sean Moravsky, Sports Reporter
Sean Moravsky, a senior in the Biomedicine Academy at Dwight Morrow High School, is a fourth-year writer for the Maroon Tribune. His hobbies include playing...