Band Virtually Explores HBCUs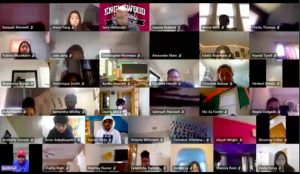 DMAE Marching Band members have not been out in the cold this winter, but they have been visiting Historically Black Colleges and University (HBCUs) virtually as part of the music department's Virtual VIP program. Band Director Gary Hollander contacted a wide range of HBCUs and set up opportunities for band members to join band classes on Zoom or Microsoft Teams each week for a glimpse into the community of music that they could experience in college.
"It's a great chance for students to explore colleges and learn about the world of music at the same time," Dr.  Hollander explained. "A lot of students probably don't know about the musical opportunities that will surround them there."
The DMHS marching band typically plays music centered around black culture, and HBCU bands are no different. 
During guest sessions, HBCU band directors are welcomed to share anything about their school that students would find interesting, as well as information and stories about their bands. Usually, guests provide varied information on academic programs, diversity, and affordability of the school. Warren Shaw of Clark-Atlanta University told them about many majors at his school and band member successes.
"Clark Atlanta University is one of the top research institutions across the country," Band director Warren Shaw of Clark-Atlanta University said. He explained that with around 40 majors to choose from, "there's pretty much a guarantee that we'll have something for you," he added.
Students look forward to hearing band leaders speak each week and enjoy learning about different colleges and options that may be part of their future one day.
"
It's different from what we normally do so it makes virtual learning so much more interesting and exciting."
— Aika Harris
"It's different from what we normally do during online school, so it makes virtual learning so much more interesting and exciting. I also get to learn about different college options at the same time," said junior Aika Harris who is a Marching Band section leader.
Dr. Hollander actively seeks new guests to join VIP classes and educate students on college and career opportunities. Soon, the band will host the film and television composer Jacob Yoffee, of the American Studio Orchestra, and Lamont Holden, a music producer and professor of music production at the University of Illinois at Urbana-Champaign.
The Marching Band branch of the Virtual VIP program at DMAE doesn't just give students information about bands, music and HBCUs, but a chance to learn more about a whole musical community they've already been exposed to, leaving them with an open door of opportunities for their future.
About the Contributor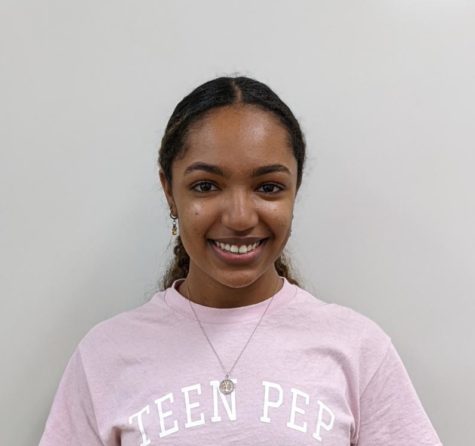 Shelby Rush, Arts and Entertainment Reporter
Shelby Rush is a senior in the Biomedicine Academy at Dwight Morrow High School and a third-year writer for The Maroon Tribune. She is the current Drum...