Trainer A's Marathon for Charity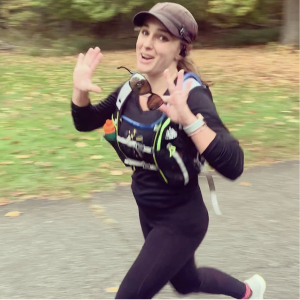 Running in the rain may be amusing for a few minutes, but try four hours! On November 1st, DMHS Athletic Trainer, Andrea Quaregna, also known as Trainer A, ran a virtual marathon to raise money for Achilles International, a non-profit for children and adults with all types of disabilities. The mother of three initially planned to run in the 2020 NYC Marathon for the non-profit based activities, but due to its cancelation, she ran a solo marathon instead, with a target goal of $3,000. 
"I love what Achilles International stands for. I love that this charity helps everyone accomplish their dreams and goals and cross the finish line!" Ms. Quarenga enthusiastically stated.
Trainer A has worked with Achillies since the beginning of the year, but her fundraising efforts were temporarily halted due to the coronavirus pandemic. However, once September rolled around, she was able to successfully start fundraising for the cause again. Two months later, she is now able to call herself a marathoner after running for nearly four hours and raising $1,345.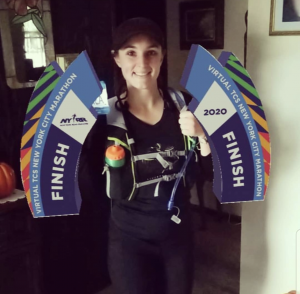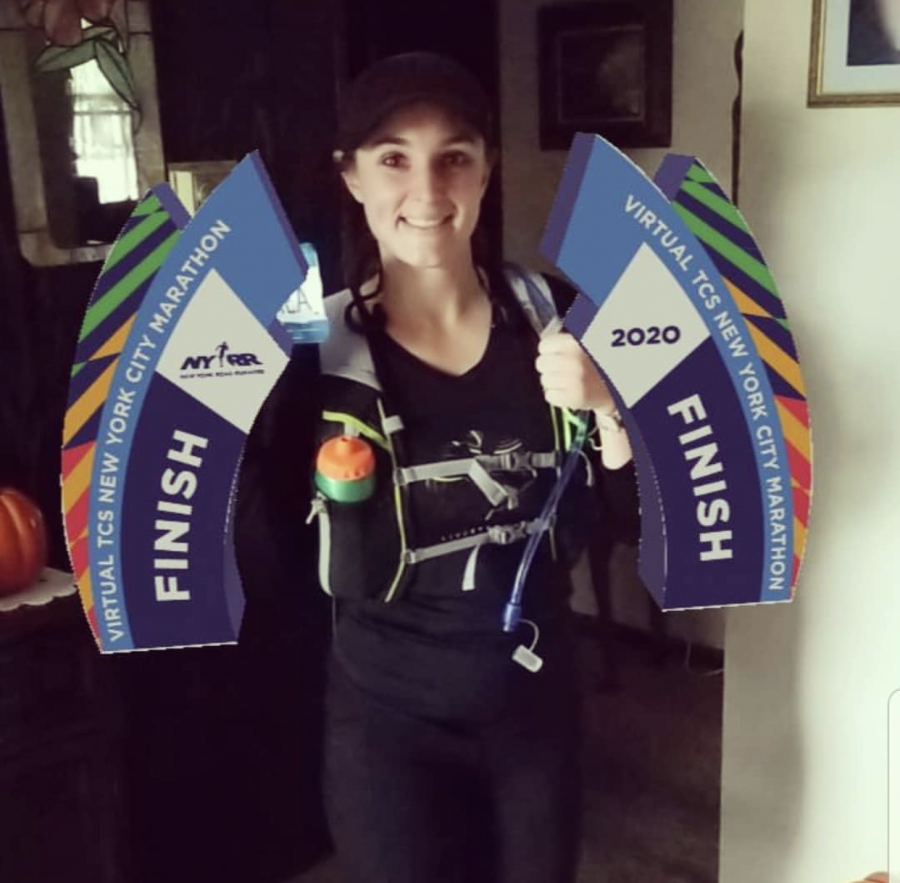 "It was definitely weird towards the end to be quite literally the only person in the park running in the rain. There are no cheers from the crowds to give you energy and excitement to help motivate you and push you through. It was virtual, it was cold, it started raining, and I was alone….but I did it! That is all that matters to me!" she expressed. 
While it wasn't easy, Ms. Quarenga is proud of her cause and aims to continue fundraising for Achilles International, as well as other charities in the future. She has other virtual runs planned with her children and hopes to run in the 2021 NYC Marathon next year. 
"I just keep trying. That is all I can do. I know that the funds go to an amazing cause. I can only hope others see it that way too," she added.