School Safety Crisis
Are Students Safer With More Rules?
On the minds of many educators, administrators, principals, and especially school security staff is keeping students safe. It is of utmost importance in these times of school violence and lack of gun legislation. DMAE Principal Benjamin Suro ranks school safety as the third most important factor within DMAE, under education and community. To ensure the safety of students within the school, Principal Suro has enforced rules, particularly wearing IDs, and implemented new protocols and safety measures to protect students and faculty. 
"We need to know if the right people are in the right place. All it takes is the wrong person being in the wrong place for a disaster to happen," Mr. Suro said. 
The Principal explained that enforcing the ID policy is necessary for a safe school environment, because administration must know who does and does not belong inside of the school. With so many entrances and exits throughout the campus, it is hard to keep track of who comes in and out throughout the day. IDs as well as yellow tags for outsiders once they check in, make it easier for administration to identify the people that should be at school. However, students do not have the same view of wearing IDs as a school safety measure.
"I understand that the mandatory IDs are for our safety, but I feel as though it gives us a false sense of security. If someone who had bad intent wanted to get into our school, then the IDs wouldn't stop them," explained junior Khushi Panchal. "This policy also has caused needless complications. If a student wanted to get into the cafeteria but forgot her ID, she wouldn't be allowed in and it's not right to prevent students from eating lunch," Khushi added.
Mandatory IDs, locked doors, 10-minute rule, and clear halls along with more realistic lockdown drills, shelter in place drills, and new fire drill procedures are all ongoing and enforced safety systems experienced by students and teachers this year. On top of these policies, there are new protocols. 
One example of a new protocol is mentoring students which is done after a student gets into trouble. The idea is that instead of only punishing a student for his misbehaviour, he has one-on-one conversations with trained professionals to learn why he shouldn't have done what he did. This is a new way to attempt to prevent a student from breaking the rules or being violent in the future. 
"
Students are often misunderstood…we channel it into something good."
"Students are often burdened because they have to deal with many things such as home problems, personal problems, and stress coming from many sources, and school just adds to those burdens," explained DMAE's new In-School Support Coordinator Will Espositio, who is experienced in teen mentorship. "Students are often misunderstood, and instead of allowing that misunderstanding to turn into something bad, we channel it into something good by practicing mindfulness through meditation and playing brain games, which also promote critical thinking skills," he added. 
The ZONE  has also held "training" for students to teach them how to handle situations in which fights may arise. Mr. Suro believes these new measures have helped to reduce the amount of fights that have been occurring.
"Before winter break there was a small altercation in the hallways, but we saw a student handle it and stop it from escalating," he explained.
Though these practices, and new mentoring and training have been ongoing since September 2019, more motivation to address school safety came with the so called "fight week" last November when students were getting into fights to record and post them. Two measures were taken by Superintendent Robert Kravitz, Mr. Suro and the administration and security staff in response to these fights. 
First, additional video surveillance in the school and contact with the Englewood Police Department. In January the school even added a full time resource officer to the staff, Officer London Roballo. And second, positive motivation of students through both the Inner Explorer and Mindfulness program planned in homeroom each day and, in December, motivational speaker Joshua Pierce, from Diversity Org, who performed two assemblies for DMAE students expressing and demonstrating how "doing" creates success.
"In our continued efforts to rally against the concerns that we faced here on campus," said Mr. Suro after the fights, "we will have a guest presenter come in and speak with our student body about being their personal best in all of their efforts, both in and out of the classroom," explained Mr. Suro.
Although Principal Suro only has good intentions, there has been heavy criticism of his actions by students, particularly on his policy for IDs and the recent investment in installing more cameras. 
"I've noticed that there are so many more cameras in the hallway, and it's getting to the point where it's excessive. In some parts of the school, there are cameras within a few feet of each other. There is no need to have so many cameras," explained junior Karina Nirmal. "This school is investing money in the wrong things," Karina added. 
Despite this criticism, administrators have noticed improvements in school safety. 
Along with the new ID policy, teachers have been tasked with making sure that students remain in their classes and are where they belong, and administrators do the same in lunch rooms during every lunch period. Along with security staff, they also walk the halls to keep an eye on students and ensure that every transition from one period to the next is smooth. 
"The teachers have been great at enforcing these new policies, helping us to make our school a safer place," Carol Bender said.
About the Writers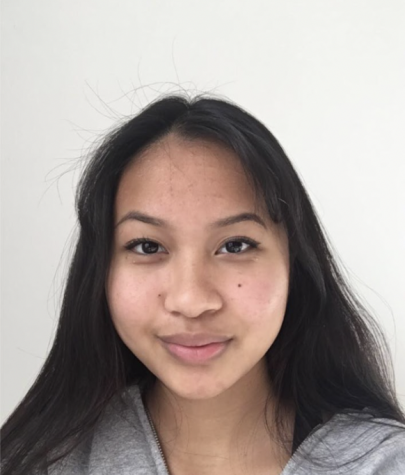 Arianne Garcia, Co-Managing Editor
Arianne Garcia is a senior in the Law and Public Safety Academy and a third year member of The Maroon Tribune. She came into The Maroon Tribune inexperienced...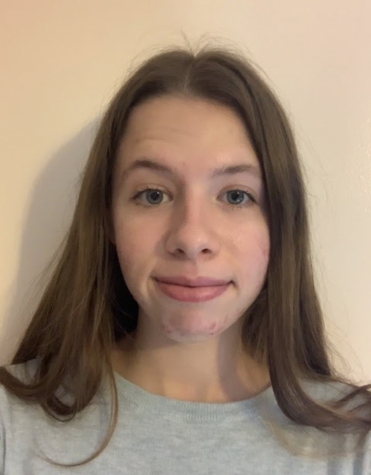 Katie Sudol, Co-Managing Editor
Katie Sudol is a third-year member of The Maroon Tribune. She is a senior in the Biomedicine Academy who aspires to become a pediatrician in the future....