Harlem Wizards Spread a Little Magic at Dwight Morrow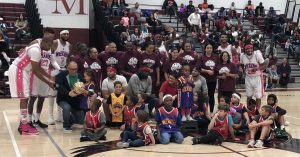 On October 13, the Harlem Wizards visited Dwight Morrow, ready to put on a show for the Englewood community. A casual pickup game to 40, the faculty and the Wizards weren't afraid to have some fun and mix up the teams, putting some Wizards with the faculty and some faculty with the Wizards. The fundraising event was facilitated with numerous DMAE student volunteers, although the community's turnout matched its enthusiasm to support itself. 
"It was an exciting way to bring the community together and a worthwhile tradition," junior Kayla Simmons said. 
As mentioned on their flyer, there were high flying dunks from beautifully tossed alley oops, with smooth handles and trick plays you would not normally see in a basketball game. But of course, this shouldn't be a surprise coming from the world-renowned Harlem Wizards. Having been established in 1962, the Harlem Wizards have grown as brand, and added new talent to their roster over the years to continue the brand and its fun demeanor. Members of the team have a lot more to offer than just your average basketball player. 
"It was exciting, energetic, and totally worth your time," junior Veron Garrison said. 
At the end of the day, everyone of all ages in attendance enjoyed the event. The fundraising was considered a success among those in attendance; by bringing the community together and showing everybody a good time, the Harlem Wizards really spread their magic. Community fundraising events are a great opportunity for not just adults, but for kids to get involved in supporting their community. The Harlem Wizards helped make supporting the community fun, giving those in attendance a show to remember.
About the Contributor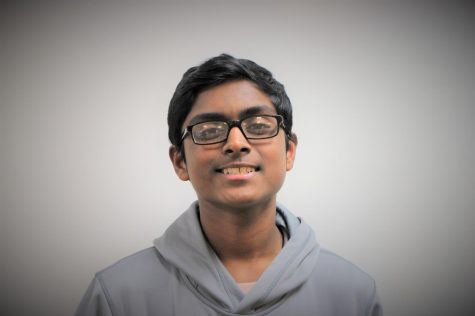 Sid Somashekar, Staff Reporter, Sports Reporter
Sid Somashekar is a junior in the Pre-Engineering Academy. He is a third year writer for The Maroon Tribune, who has written on sports, including  football...