The Perfect Prom
On May 30, 2019, the rains came down and the annual DMAE Show off for senior Prom was cut short. But for 45 minutes the cars drove up and senior couples showed off matching colors, dresses with trails, and suits with vests. Though the evening started off cold and rainy, clouds dispersed and the Prom ultimately warmed up to a roaring party.
Photos were taken by Brian Lee (20′)
At the Rockleigh Country Club students were able to go outside around the fountains, stroll the marble rooms, and enjoy the grand architecture before dinner and dancing the night away.
As a part of the package deal, they took pictures with a professional photographer to capture the night forever.
After the picture-taking, students moved to the dance-floor for a majority of the night. The DJ played a mix of Hispanic music, Rap, and Hip-Hop and energized everyone in the ballroom. Feature hits, such as "Old Town Road" by Lil Nas X and "Chanel" by Higher Brothers, got everyone singing and dancing.
One of the highlights of prom was the food. In a buffet style, there was Chinese and Italian food, as well as salads for a vegetarian option. There were a variety of desserts, from candied fruits to fried oreos. Drinks such as virgin pina coladas were also available for dessert.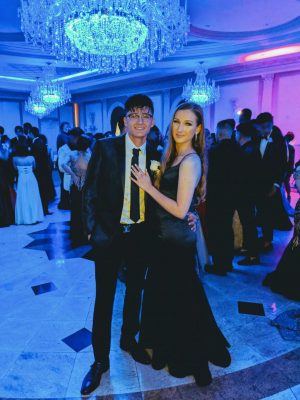 To wrap up the magical night, high school sweethearts Emilia Wesolowski and Matt Zapata were named Prom King and Queen. Many thought that despite the rain, 2019 Prom was just perfect.
About the Contributor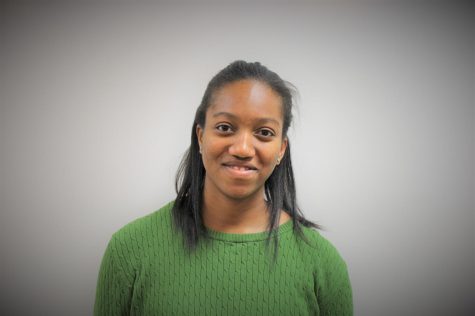 Courtnie Beckford, Senior Staff Reporter
Courtnie Beckford, who is currently a senior in the Biomedicine Academy, is a fourth year writer for The Maroon Tribune. She loves to write about school...