The Real March Madness NCAA Men's Basketball Championship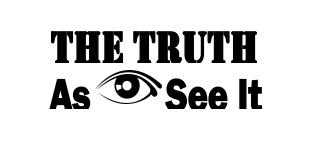 The 2019 National Collegiate Athletic Association (NCAA) basketball tournament was indeed "mad," but not the kind of mad everyone expected. This year, the madness was created by spectacular games and stories, and crowing a first-time champion that no one could have reasonably expected (after what happened last year).
EXCITING AND UPREDICTABLE
The NCAA March Madness Tournament got its name for being the most exciting, unpredictable college sporting event you can find, and these rare attributes are what set it apart from great sporting exhibitions such as the World Cup or the Super Bowl. With emphasis on the madness or frenzied face pace, this 3-week competition defines chaos as when the high ranking (seed) schools like Duke and the University of North Carolina battle it out with little known schools like Belmont and New Mexico State and result in upsets, overtime blunders, or three-point miracle shots. So, David beats Goliath a lot of the time. That's why it's ill advised not to watch a game you think is a lock, because virtually no game is, and this is what makes the NCAA Tournament impossible to miss, or some say, habit-forming!
Additionally, this NCAA tournament streams the future faces of the NBA, ones who have already made a splash like Zion Williamson of Duke and Ja Morant of Murray State and those who rose to fame during the tournament like Fletcher Magee of Wofford College (who seems like a guy who would be more likely to end up doing your taxes than in the league…no offense).
LUCK, RESOLVE, AND MAKING A DIFFERENCE
So this year, what made March Madness so mad even though we're told to expect the unexpected was that 1) Texas Tech from the West Region would navigate the brackets as a No. 3 seed to the Championship Game for the first time ever against the No. 1 seed Virginia State from the South Region, a  team that has been in the Tournament five times and never made it past the Elite 8 and that lost the Championship in 2018, and that 2) one player, Zion Williamson, likely first draft pick for the NBA, took over the Tournament with his electrifying play-making ability and made his name and the Tournament known to non-basketball fans. Not only did his plays make a difference, they were spectacular: he could put down a dunk, hit the 3-pointers every time, and execute come-from-behind blocks that you never saw coming.
Of course, the Final Four is always exciting – warriors who have conquered games beginning in Round 1 with 64 teams, advanced to Round 2 with 32 teams, moved up to the Sweet 16 battles, and then secured a spot in the Elite 8 – and  most of the time the best teams prevail, just as they did this year. But those early Rounds are also exciting games because nobody knows what will happen. In a way, the start of the Tournament is more luck than skill, and with one shot or an unlucky bounce, Cinderella moves on to the next round and the dream of a championship dies for a contender that you thought had a real chance. Fans want those upsets. This year, we didn't get that. In Round 1, 85 percent of the higher seeded teams won, which was an unprecedented amount and something we haven't seen in a decade.
CHAMPIONSHIP GAME WORTH IT
But what we did get was a fantastic final game between the Texas Tech Red Raiders and Virginia Cavaliers that went into overtime after a 68-point tie up in the last 12 seconds of the game. And the overtime saw Virginia take control and redeem itself from its 2018 blunder against the No. 16 seed University of Maryland-Baltimore County (UMBC) with a combination of great shooting and passing when it mattered most. As one writer concluded, "It was Virginia's time."