DMAE Showcases Chinese Culture
"
It's really important to step out of your comfort zone sometimes."
— sophomore Gabriella Fiallo
Tensions and nerves were high as students DMAE Mandarin students prepared to go on the Dizzy Gillespie stage in front of an auditorium filled with their peers and teachers. Although nervous, the students persevered; they understood the importance of promoting diversity through showcasing traditions of Chinese cultures.
"Although I didn't want to participate in this performance at first, I'm glad that I forced myself to do it," sophomore Gabriella Fiallo said.  "It's really important to step out of your comfort zone sometimes."
Teacher and adviser Zishan Huang chose to have this assembly on February 19, 2019, because it was the day of the Chinese Lantern Festival and in Chinese culture, red lanterns symbolize good fortune.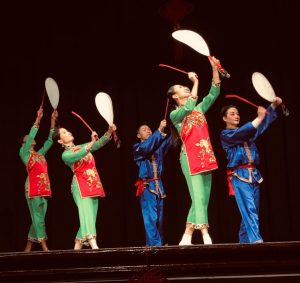 "The Chinese Festival was, I believe, very beneficial to the student body because it gave everyone an insight to the Chinese culture and values," sophomore Rachel Park said.
The purpose of the assembly was not only to teach the students of DMAE about Chinese culture, but also to teach the students taking Mandarin as their language class. In addition to participating in the assembly, Mandarin students attended a Chinese New Year's celebration at Rutgers University that included dancing, writing Chinese characters, and eating Chinese candy.
"Students in the Mandarin program should have a chance to know more about Chinese Culture," Ms. Huang explained.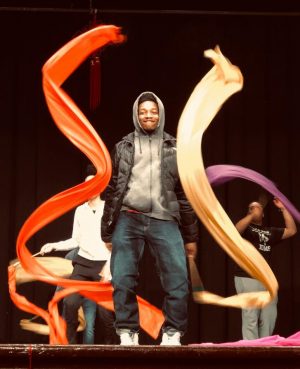 The assembly opened with an intricate and captivating fan dance performed by the students in the Mandarin program followed by many performances by professional traditional Chinese dancers from the Nai-Ni Chen Dance Company. Each performance demonstrated traditional Chinese dances and techniques and ended with an explanation of why each dance was important as well as what each component of the dance represented in Chinese culture.
"I'm glad I decided to take Mandarin as my language class because if I didn't make that decision, I wouldn't have been able to have these really cool experiences such as the fan dance!"  said Rachel enthusiastically.
DMAE students left the Chinese dance assembly knowing something new about Chinese culture. Ms. Huang plans on hosting more events in the future "to let the whole school know more about Chinese culture and showcase the Chinese program."
About the Contributor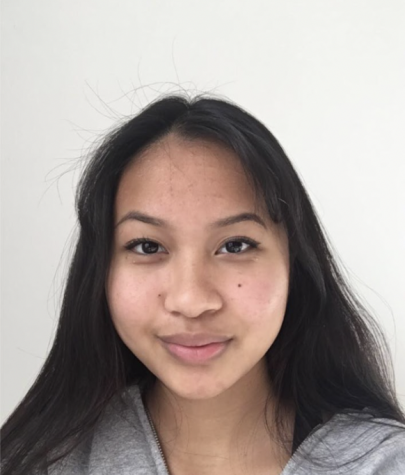 Arianne Garcia, Co-Managing Editor
Arianne Garcia is a senior in the Law and Public Safety Academy and a third year member of The Maroon Tribune. She came into The Maroon Tribune inexperienced...