Interact Club Helps Community and DMAE Students
The DMAE Interact Club is a community service organization that focuses on reaching out to the community and offering assistance to those in need. Members of the club volunteer at various events at the school, as well as in the larger community. The club offers many opportunities for the students who are involved, including leadership positions, volunteer hours, and scholarship opportunities. The club is predominately student-run but advised by Cliff Nesfield as well as former DMAE staff member Glenda Frasier-McGee and two Englewood Rotary Club members.
"As a member of the Interact Club, I help the community by participating in and volunteering for various school and community events," senior and club historian Anisa Thomas explained.
"
Growing together beats trying to grow the club alone, and our club focuses on the strength of community."
— Katie Sudol
For 2018-2019 school year, the Interact Club has helped with pack-a-thons for the Center for Food Action during the 9/11 National Day of Remembrance and the Thanksgiving season. In addition, club members assisted the Englewood Rotary Club with a food drive hosted at the Shoprite in Englewood. They gathered  various food and sanitary items to distribute to people in need.
More recently, the Interact Club along with the Coalition for Empowerment and Support held a "Girls Speak Out" seminar, an event that brought together young women from nearby towns including Teaneck and Paterson to discuss issues women face in today's society. The seminar was led by five panelists and held at Shiloh AME Zion Church in Englewood on January 18, 2019, at 6:30 p.m.
The club is also planning a Senior Citizens' Prom and a Clothing Drive for upcoming months. All of the clothes they collect will be donated to the NYC Rescue Mission.
"Growing together beats trying to grow the club alone, and our club focuses on the strength of community," senior and club vice president Joshnelly Orbe noted.
The club's members work very hard to help the community by seeking out people who need help the most.
About the Writer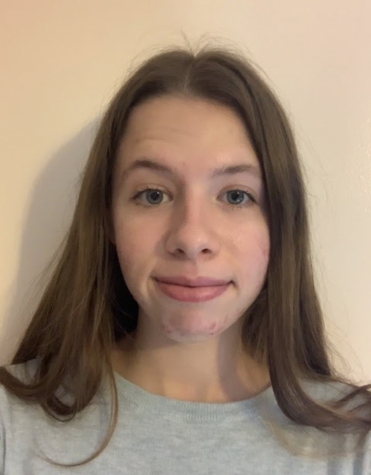 Katie Sudol, Co-Managing Editor
Katie Sudol is a third-year member of The Maroon Tribune. She is a senior in the Biomedicine Academy who aspires to become a pediatrician in the future....