Six Select Vocal Students Make Bergen County Chorus
On October 25, 2018, students in DMAE's Select Vocal Ensemble went to Paramus High School to audition for the Bergen County Chorus. Out of the 16 students in music teacher Sandra Meltzer's Ensemble class, seven students were accepted: Rachel Chung, Jeo Dela Cruz, Sascha Kaplan, Zoe Papianni, Jay Song, Tiffany Wu, and Preston Young. These  students represented DMAE on January 13, 2019, in a performance at Paramus High School where they sang "Elijah Rock," "Yo Le Canto Todo El Dia," "And So It Goes," and "Jenny."
"I feel accomplished and proud," senior acceptee Sascha Kaplan said. "Getting accepted into County Chorus has helped show me that I actually sound nice when I sing."
The Bergen County Chorus is an annual event that brings many talented musicians from a multitude of schools to perform together. The Bergen County Chorus and Band are known to display a high standard of musical excellence.
During the auditions, students were asked to sing three different scales and a solo of "Sicut Locutus Est" in front of two instructors. This task determined if a student could perform music correctly and the vocal quality of their voice. Next, students had to sight read and sing music that was given to them, and this task determined tonal memory and how quickly the student could learn music. Some students were nervous, but others were there to learn.
Several students from DMAE and many others who auditioned for Bergen County Chorus went through the process to gain a greater understanding of music and to use it as an opportunity to practice. They noted that the auditions actually teach them about their own voices, which is very important to know.
"I learned that people work extremely hard. It takes real commitment and concentration to memorize and express the pieces well," sophomore Tiffany Moon said.
Ms. Meltzer was proud of all who auditioned and performed.
About the Contributor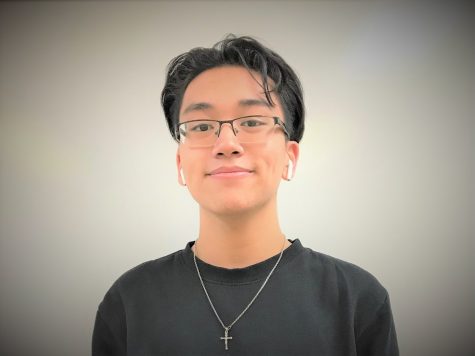 Jeo Dela Cruz, Staff Reporter
Jeo Dela Cruz, a sophomore in the Biomedicine Academy, is a first-year writer for The Maroon Tribune. He is well associated in the arts, participating...