Spring Track Makes Strides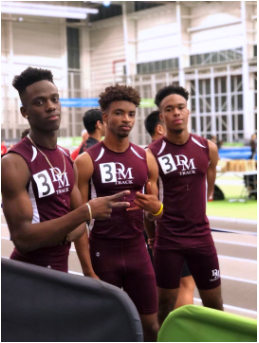 There were high expectations for this year's Dwight Morrow High School Boys Varsity track and field team. Starting off with a strong, committed group of student athletes, Coach Nick Serpico felt this season was going to be one of the best.
"The DMHS boys track and field team made some strides this season, finishing 3rd in the League meet versus a tough Conference," Coach Serpico said.
The spring season ended on a positive note for both the athletes, who had put in a lot of effort throughout the months and worked through many obstacles, and the coaches, who set high standards for this year's team.  
"The season went great because of the wins we got. We had high expectations for States and were expected to put in the work but stay humble," Senior Quanzie Lumsden said.
As the school year comes to an end, the team is losing a few of its valuable members, such as Quanzie Lumsden, Andrew Jones, Malachi McFadden, Cedric Martin, and Dante Wilson, DMHS Scholar Athlete of the Year.
As this year's scholar-athlete award recipient, Dante attested to the benefits of determination and endurance the track had fostered in him.
"You are going to get obstacles in your life like hurdles in track. You have to overcome them and get to the finish line," Dante noted.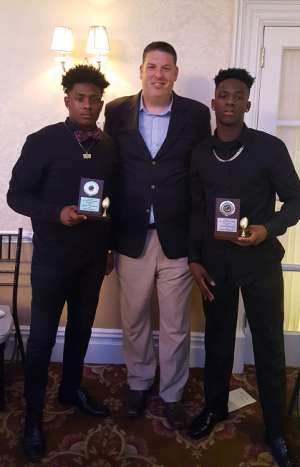 Still, many high quality athletes are expected to return  next season. According to the coach, the team will have standouts such as CJ Christian in the sprints; Vernon Garrison, Jihad Edmunds and Eli Rodrigues in the throws; and Victor Bassey and Somali Bachelor in the distances.
The Coach also has high hopes for Cory Martin, Dwight Morrow High School's first ever pole vaulter.
"Cory was able to clear 10 feet 6 inches with the with help from our new coach, Daniel Nyfenger, a former standout pole vaulter himself," Coach Serpico explained.
"The future does look bright for the Raiders," Coach Serpico concluded.
About the Contributor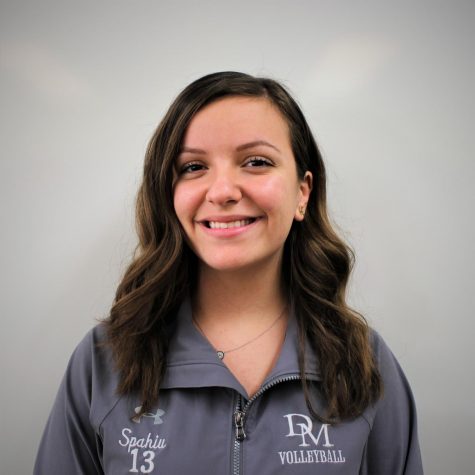 Klaudia Spahiu, Sports Editor
Klaudia Spahiu is a current senior in the Finance Academy and is a third year member of The Maroon Tribune as the sports section editor. She is one of...