Living History at FDR Museum
On May 31, 2018, approximately 35 members of the sophomore class visited the FDR Presidential Library and Museum, in Hyde Park, NY. Students toured Franklin Delano Roosevelt's house, Presidential Library, and the former president's and Eleanor Roosevelt's burial site on the grounds of the large estate.
"The field trip is meant to show students what a great leader President Roosevelt was, both for our nation and the world in times of trouble. He was relentless and never gave up," trip organizer Stephen Hanson explained.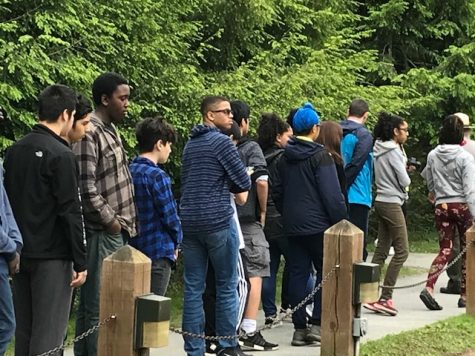 In the Roosevelt Library, students saw the new permanent museum exhibits that were recently installed. Varied exhibits tell the story of the Roosevelt presidency beginning in the depths of the Great Depression and continuing through the New Deal and World War II. The exhibits emphasized how both Franklin and Eleanor Roosevelt's had relationships with the American people.  
"It was fun and a good break from the classic environment for learning about history at school. Instead we learned about history in a different environment which was fun," sophomore Caleb Kim said. "I learned about the history of the family, even how FDR and Eleanor Roosevelt were actually related (distant cousins) which was a bit shocking," Caleb said.
From the visit to his house, students learned how Mr. Roosevelt contracted polio as a young politician and suffered for years, but ultimately followed his ambition to lead the country, despite his braces and crutches.  
"It was interesting to see where he lived. It was very informative and I learned a lot," sophomore Ashley Kim said.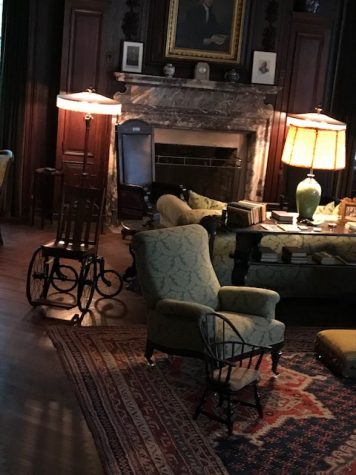 About the Contributor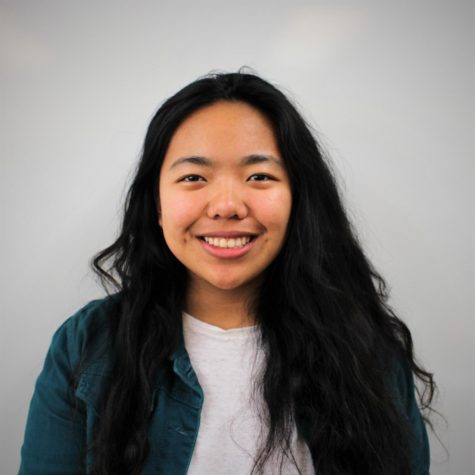 Dekyi Tenzin Tsotsong, Senior Reporter
Dekyi Tsotsong, a third year member of The Maroon Tribune, is a senior in the Law and Public Safety Academy at the [email protected]. She a Section Editor...