DMAE Heroes
"
I really liked hanging out with the elementary school kids."
— Johanna Majano
The Heroes and Cool Kids program had about 40 members this year and connected them as role models with elementary school students, the cool kids, in an effort to teach them about life. These dedicated "heroes" walked from DMAE to McCloud Elementary School three times on their mission to explain good choices.
"I joined because I wanted to make a difference and teach kids about everything that I never got to learn about at their age, like bullying or drug and alcohol abuse," sophomore Julia Lima said.
The club recruits any interested sophomores, juniors, or seniors. They visit Bergen Community College three times for training on the topics of proper dieting, study habits, sportsmanship, anti-bullying, anti-drugs, anti-alcohol, and anti-tobacco. The training sessions are led by former professional athletes. With this training, the club members visit the sixth graders at McCloud Elementary School and present the information in an informative and entertaining manner.
"I thought the trainings were really fun because I got to interact with other people and hear about their lives, and I also liked hanging out with the elementary school kids," sophomore Johanna Majano reflected.
The organization was founded by Bruce Harper, a DM graduate and retired New York Jets football player who hoped to help young people.
"Heroes and Cool Kids provides the opportunity for the DMAE student athletes to meet and be trained by pro athletes who are role models for everything that Heroes and Cool Kids stands for," club adviser Stephen Hanson said. "It's my goal that this is a feeder program and it's exciting to see the cool kids one day become heroes themselves."
The club hopes to recruit new members for next year.
About the Writer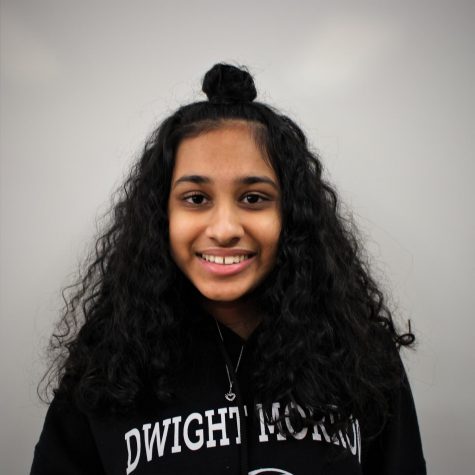 Godsy Philip, Senior Reporter
Godsy Philip, a senior in the Law and Public Safety Academy at the [email protected], is a third-year member, news writer and copy editor of The Maroon...