Diversity Day Promotes Broadband Pride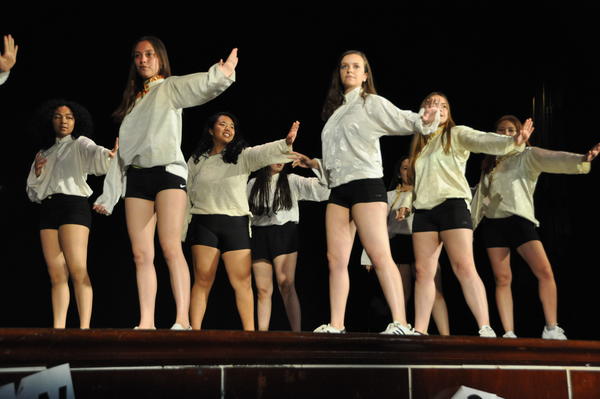 "
I think Diversity Day is a great event to show off our culture … every student has a way to show pride in what they are.
— K-Pop dance team captain Jenna Ko
As the end of the DMAE school year came barreling around the corner with the beginning of June, so did the school's famous campus-wide event. Diversity Day, held June 8, 2018, is known as one of the most exciting days of the school year, and it again delivered fast-paced performances in which students showed off pride for their heritage, nationality, sexual orientation, and anything else that made them unique.
The celebration, run by the Dr. John Grieco Scholarship Fund and Diversity Club, was organized by Judy Aronson. It included cultural dances, individual student presentations, the student soccer "World Cup" tournament, Club Fair, World Culture Fest, and much more.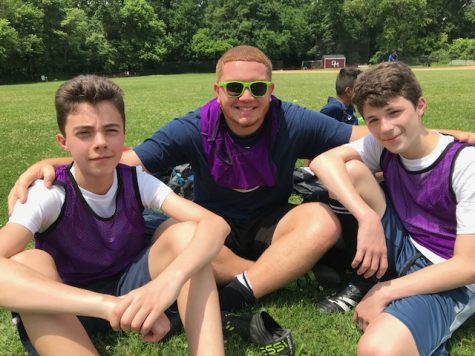 "Planning Diversity Day was special this year because students took the lead in coordinating rehearsals," Ms. Aronson said. "I was especially impressed by how, in the face of so much pressure, they were incredibly kind to each other."
Diversity Day 2018 started with students buzzing all over the halls wearing costumes of their cultures and heritage.
"Diversity Day is one of those unique things about DMAE — you never hear about another school having a day like this —  and it is a great way to celebrate the end of the year and our students," Student Council co-advisor Eric Lax explained.
At 11:00 a.m. freshmen and sophomores went outside to the club fair, soccer tournaments, and lunch while juniors and seniors went to the Dizzy Gillespie Auditorium for the student performances — dances from various cultures and influences such as Korea, India, The Caribbean Islands, The Philippines, South America, Tibet, and American Hip Hop. Later, they switched places.
"Diversity Day is a day when people can express themselves in anyway they want and I'm grateful for it. Here, we can show off our pride and dance like no one is watching," senior and Hip Hop dance co-leader Romeo Walker remarked.
The assembly was hosted by seniors Gisselly Peralta and Mathew Alston who provided commentary and laughs. Each assembly began with the Englewood Idol singers, who sang "Youth" by Shawn Mendes and "Now" by Miguel to call for immediate gun control. Other new acts this year were a Kung Fu demonstration and one on the art of "Voguing" by Tyra Young and Adam Morales, a type of exaggerated feminine dance that had students up in aisles with enthusiasm.
"I think Diversity Day is a great event to show off our culture, especially with our dances and all the work the campus puts into making sure every student has a way to show pride in what they are," senior and K-Pop captain Jenna Ko said.
The 2018 Diversity Day was one of the most organized events in its 15-year history.
"The leaders of the bigger acts had a group chat, and I got to see first hand how they problem-solved and compromised. It was like a giant group project," Ms. Aronson said. "We are sending out into the world some amazingly capable young people."
The World Cultures Festival followed Diversity Day in the DMAE gym. Students continued the fun for a few more hours with games and music, and they ate cuisine from varied countries that parents had donated for the occasion.
"Any day committed to honoring different ethnicities on campus is an amazing one, especially on this campus, where we are one of the most diverse schools in the country," principal Billy Bowie stated. "We want to celebrate the students, and what a way to do it at the end of the school year to end with a bang."
About the Contributor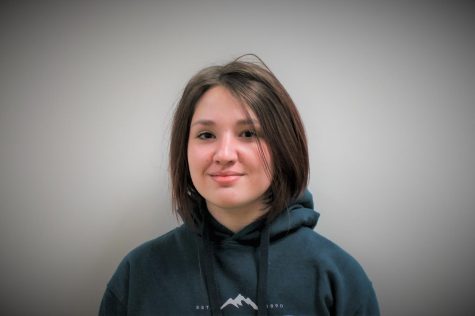 Julia Schwartz, Co-Editor
Julia Schwartz, a senior in the Biomedicine Academy, is a third-year writer and co-editor for The Maroon Tribune. She loves to write political and social...