2018 Senior Internship Expo
Note: All photos are courtesy of Reggie Buggs, Englewood Hospital and Medical Center mentor.
The Senior Experience 2018 proved to be a successful and rewarding program, exposing members of the senior class to the responsibilities of being a part of the workforce. Each year as the program comes to an end, students create a PowerPoint presentation on an overview of their internship; however, unlike previous years, this end-of-senior-experience tradition was changed from its usual day long presentations by all students to a short breakfast with a handful of presentations to feature certain internships.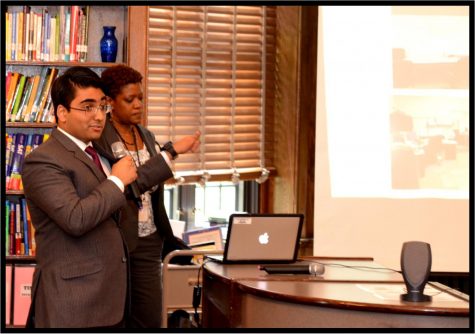 On June 7, 2018, the abbreviated senior internship presentations took place in the DMAE library from 8:30-10:30 a.m. All mentors had been sent an invitation for this year's Mentor Appreciation Breakfast days before, and were encouraged to come and sit with their students for the presentations and recognition.
Acting Vice-Principal John Jasinski kickstarted the event with a welcome greeting to the mentors and program coordinator, Leslie Eaton, gave a short speech thanking the mentors.  
"We are very grateful to you for your commitment and dedication to our students during their first professional experience," Ms. Eaton said. "Your hard work does not go unnoticed!"
Benjamin Brumley, who interned at the Newark Public Library, Kyle Castillo, who interned at Boswell Engineering in Hackensack, Asim Qureshi, who worked at Radiant Energy Systems, Anjali Prettypaul, who worked at Englewood Hospital and Medical Center, along with Sue Um and Sarah Khadroui who interned at Visual Country, a video production agency, were among the interns who presented their experiences at their weekly work sites. They offered details about what they did each Thursday, and what they learned about the "real" world.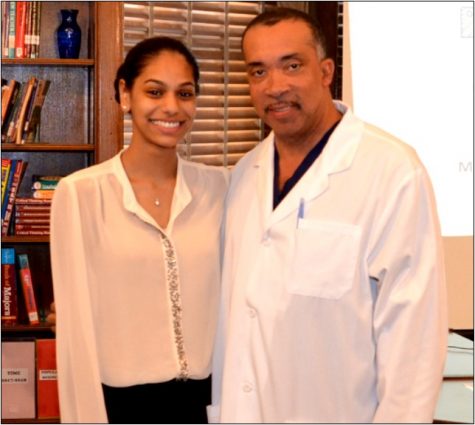 "I think it's great to have some young people with energy come in and learn to do things that will help them in their career. Besides, by having someone new in the workspace I was able to learn to step back and really think about what I'm doing," Call 9 Chief Technology Officer Jason Grant said.
Despite the new changes in presentations, mentors continued to be impressed by the organization and concept of the Senior Experience program, and by the professionalism and hard work the seniors put into their work as interns.
About the Contributor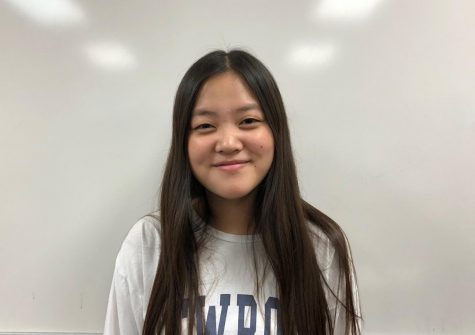 Rachel Oh, Section Editor
Rachel Oh, who is currently a senior in the Law and Public Safety Academy, is a third year writer on The Maroon Tribune. She is the co-founder of the National...