Raiders Rebound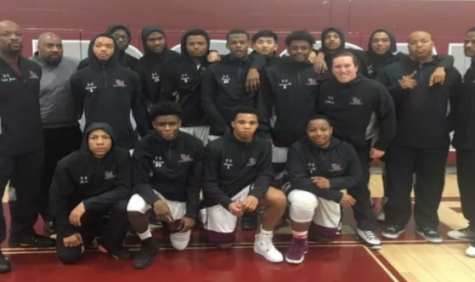 In former player Leo Jones' return to Englewood, this time as head coach, he has turned the Dwight Morrow Boys Basketball team into a well-oiled machine ready for present and future success. In the first eight games of the season the Raiders had a 7-2 record, beating notable rivals such as Dumont, Fort Lee, and recently Dwight Englewood in the Public vs. Private classic played at Bergen Community College on January 13, 2018.
"The start of the season feels different than anything I've experienced in my 3 years playing here and four years playing high school basketball," explained Macia Robinson who returned to Dwight Morrow after leaving his junior year. "Although we've started the season off strongly before, it feels like this year we're better endured for success throughout the season."
So far, it looks like Jones is proudly carrying the torch of former coach Gerald Akridge.
Jones is not only looking to win now but set the Raiders up for the future as well. Team seniors George Garrison IV and Macio Robinson are leading the team this year with younger talent set to carry the torch in the future including juniors Martini Martin and Andres Fulgencio. After a subpar last few seasons and little success in the state sectionals, hopefully Coach Jones will be able to help the Raiders rebound and return to glory at his alma mater.