Changing the World with Feet
On February 7, 2018, the DMAE Prosthetics for Change Club held a special assembly for underclassmen to highlight their fundraising dedication and success. Student in the Club and Anna Mazzoccoli, advisor, presented $5,000 to the Jaipur Foot organization for the disabled to help those in need of artificial limbs. This organization has helped more than a million amputees obtain limbs free of charge with the help of students like those in the DMAE Prosthetics for Change Club.
Members of the DMAE Prosthetics for Change Club have held many events this school year to raise the $5,000 they proudly awarded to the Jaipur organization, but the biggest and most successful of the events was a volleyball match held on November 17, 2017. The Thomas J. Morgan Gymnasium at DMAE was filled with people wanting to help other people that day.
The desire to help turned into excitement and anticipation at the gym: both students and teachers lined up, eager and ready to start the volleyball match. Each participant paid $5 to play on teams of their own making. The event raised $800 in less than three hours, and was the Club's most successful event since its creation on the DMAE campus.
"The match was a really uplifting and meaningful event; we were able to do so much good while having fun," junior Soubia Hasan explained.
The Prosthetics for Change Club was created on the DMAE campus in 2016 by Soubia and junior Ashita Dhadda. Students join to help raise money for the extremely expensive artificial or "prosthetic" feet needed by amputees in impoverished countries, such as India and Nepal.
"It's really shocking to think about how many people in these countries need prosthetics, but their level of poverty is so extreme that they are forced to live without them," sophomore Irene Jacob stated.
Ashita and Soubia were inspired to create the Club after Ashita watched her handicapped cousin receive a prosthetic limb and learned the sad truth about the dire need for them.
"Watching my cousin go through the experience of learning to live with a prosthetic made me think about the people who aren't blessed enough to even dream about having a prosthetic. I wanted to change that, and through this Club I really think we are actualizing that," Ashita explained.
In the United States, prosthetic limbs are extremely expensive, often starting from $3,000, even with medical insurance; however, in the countries the Club raises money for, the cost of a prosthetic limb is less than $100. Soubia and Ashita took it upon themselves to create change with that reality.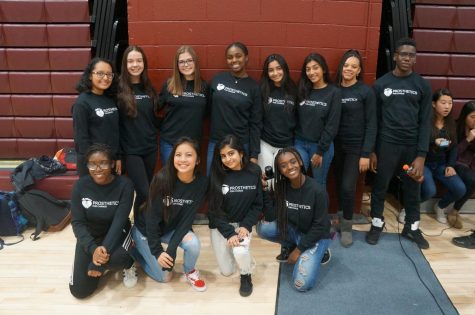 "They are very passionate and they wish to expand the Club to other schools as well and to become an established fundraiser to support the organization on an ongoing basis," advisor Anna Mazzoccoli said.
About the Contributor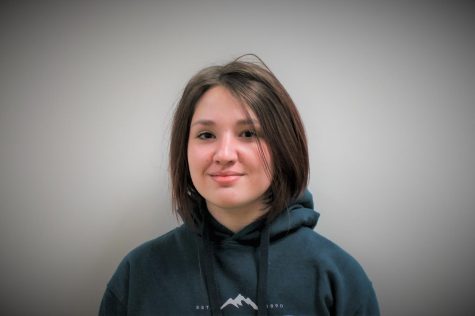 Julia Schwartz, Co-Editor
Julia Schwartz, a senior in the Biomedicine Academy, is a third-year writer and co-editor for The Maroon Tribune. She loves to write political and social...