Time for Fun at Physics Day
On Friday, May 13, 2016,  Physics and AP Physics students went to Six Flags Great Adventure to participate in the much anticipated Physics Day. Most were juniors and all were happy for the educational field  trip, including teachers and chaperones, despite the rain.
"Physics focuses on the transfer of energy and transformations. Roller coasters are a fun and perfect example of how physics is used which is why we go to Six Flags.  Students can enjoy and understand how physics is incorporated in the different rides" physics teacher Randall Pratt explained.
Physics Day is a long time tradition at DMAE and across the state. Students receive a packet with assignments to complete throughout the day. For example, they took timing measurements to calculate the velocities of the roller coasters.
"Physics day was not only an opportunity to relieve the stresses of junior year, but also provided us with a real life experience of what we learned all year," junior Chris Gliwa said.
The rainy weather actually made the day better. Students zipped through lines and make calculations with no problems.
"The weather was the perfect mix of cloudy but comfortable, but because it was overcast it was not crowded," junior Sundus Qureshi said.
Students completed their assignments quickly and had plenty of time for some fun.
"Physics day is a learning experience that allows our students to have fun and incorporate what they have been exposed to all year into something like rollercoasters. Taking them to the park is not only fun for them but also for us. Dozens of schools gather at Six Flags and this is an annual activity that has been taking place statewide for years," Mr.Pratt said.
About the Contributor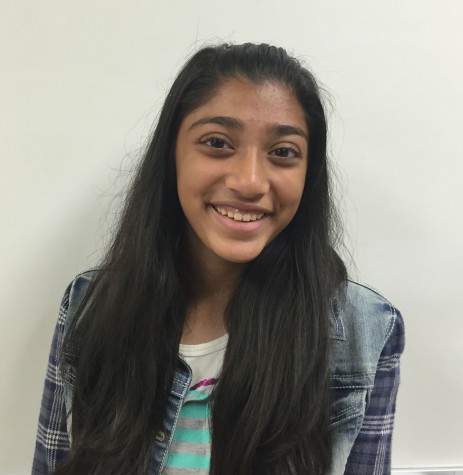 Soubia Hasan, Staff Reporter
Soubia Hasan is currently a freshman in the BioMedicine Academy. She is a member of DMAE's Model UN, HOSA, and UNICEF clubs. She has a passion for softball...