Patriotism and Passion Beats a Hot Day at FDR Museum
On May 25, 2016, Stephen  Hanson and Adrian Bickham took sophomore history students on Mr. Hanson's annual sophomore trip to the Franklin D. Roosevelt Presidential Library and Museum and Memorial at Hyde Park, NY.
Students toured the grounds and buildings in  scorching 90-degree heat. They saw the beautiful gardens, heard interesting newscasts in the audio-visual theater, and learned about the Franklin's and his wife Eleanor's special relationships with the American people. Ultimately, students understood more about the courage and career of FDR, who they studied this year in their honors history class.
"The trip was completely worth it despite the heat,"  Abubacarr Ceesay said.
Students split up into small groups and took turns visiting the different buildings on the estate and different outside areas on the grounds.
"I was astonished by the garden where FDR, his wife, and his dog were buried," Nobuyo Watanabe said. "It was so beautiful that it left me speechless."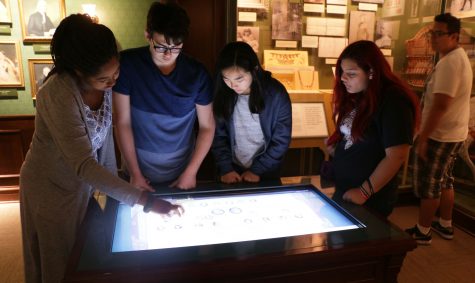 This class trip has been a highly popular tradition for more than a decade..
"Well I think this trip has been so popular because of the way everything is structured at the museum," Mr. Hanson said. "It presents the whole life of our 32nd president in chronological order."
This historical chronology highlights the Great Depression, The New Deal, and WWII.
Another tradition of this trip is that Mr. Hanson wears his American flag designed polo when he visits the museum each year. Mr. Hanson explained that his polo personifies how proud he is to be an American and to have had FDR as president of this country.
More than 80 students attended the trip, showing the enthusiasm of the sophomore class.
About the Contributors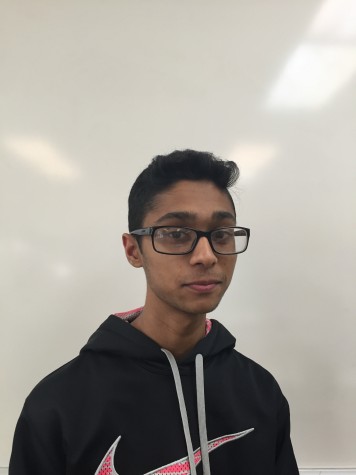 Anik Subramanian, Staff Reporter
Anik Subramanian is a sophomore in the Finance Academy at the Academies @ Englewood.  He is very dedicated to his schoolwork and is an honor roll student....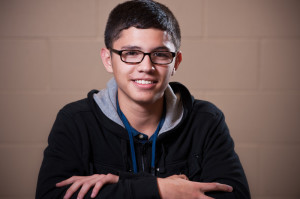 @, Web Page Administrator
Joan M. Chica is the Chief Web Page Administrator at the Maroon Tribune. He enjoys bike riding. He is originally from Colombia where he grew up in an environment rich...