Student Council Helps Students Seek Answers
In a recent "town hall" meeting, the DMAE Student Council fielded student concerns and developed a list of points and questions to discuss with Principal Peter Elbert and Vice Principal Joseph Armental. Some of these concerns, and others that were generated in Brian Hall's AP Government class, were addressed by the administration. But on  March 28 and April 1, 2016, many students were heartbroken when the DMAE administration held assemblies as forums for each grade to address these worries and explain new changes for next year.
"It was a good idea for them to answer questions that many people had. However, I felt like the answers they gave did not fully address the situations brought to them," senior Daniel Pak said. "I also felt like the questions should have been asked by the students, rather than having them submitted, because that meant they only answered what they wanted to answer," he added.
Students were dismayed by the prospect of frees being taken away and saddened further by their unanswered questions . During the assemblies, questions were raised about scheduling for next year with the change in classes from four days a week with a free period to five days a week with an in-class study hall as the "free" period. Students were upset about this change.
"I liked the four-day schedule. It will make me feel like I'm back in elementary school to be constantly monitored by teachers," sophomore Matthew Alston said.  
Issues with soap in the bathrooms, improvement to the bus systems, new locker systems, and the dress code also were brought up. Some of these issues were not discussed at all.
"I could tell that there were questions they couldn't answer or didn't feel like answering which was disrespectful because they redirected the answers back onto the students making it unclear," said sophomore Matthew Alston passionately. "Right after the assembly, I got more answers from Mr. Armental."
It is not unusual for the DMAE administration to dodge or postpone dealing with the concerns of students, but some students including Student Council members believe that the assemblies were an attempt to be direct.
"I feel like it was an attempt to focus on issues that matter to students," Student Council co-president Ryan Pruitt said.
Ryan explained that he and co-president Melody Magly presented the list of concerns to Mr. Elbert and Mr. Armental, which included problems in the Common Area, such as computers and printers not working, and problems with the Guidance Department, including scheduling and transcript issues. Bathroom, sidewalks and televisions were also on the list.
"The administration is really doing their best with strict guidelines," senior Victor Morell said. "Overall, I think our school is better than most, and even if it may seem like there are terrible issues on campus, I think we have excellent opportunities at DMAE. Your high school experience is a result of your attitude about effort and dealing with different issues."
The Student Council has a goal of trying to bridge students and administration in a productive way , to improve the school and to keep the school system organized. Student Council has also done things in the past that connected students and the Board of Education.
"Student Council is important; it's an outlet for students to advocate what they want to get done in the school," Ryan said.
Not only does Student Council focus on communication with administration, but it also does other things for the school to promote the unity and welfare of the student population and to improve the quality of campus life, such as run school dances. With the success of the winter semi-formal, a similar spring dance is in the works.
"These dances the Student Council organizes make school fun," freshman Claire Kang said.
Another initiative of Student Council is a monthly Club Summit. These meetings are opportunities for representatives of various clubs at DMAE to share the progress and plans of their respective clubs. Through these meetings, clubs will be able to collaborate more efficiently and combat problems as a unified whole.
"It's an opportunity to create something great in our school environment. If you don't like something, change it. Fight for it," sophomore Nicole Matsanov said.
Student Council is currently supervised by history teacher Danielle O'Shea, who believes the Council creates opportunities for students to freely voice their opinions.
"It's exciting to create something. It means a place in history, to start a tradition, to establish consistency. In 10 years, I hope it remains a thing," Ms. O'Shea said.
About the Contributors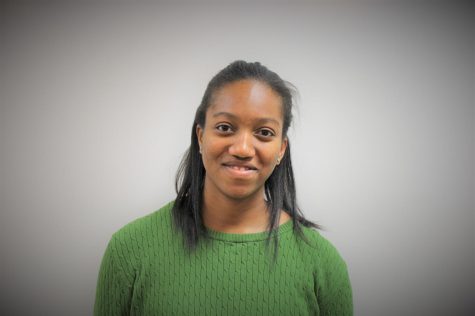 Courtnie Beckford, Senior Staff Reporter
Courtnie Beckford, who is currently a senior in the Biomedicine Academy, is a fourth year writer for The Maroon Tribune. She loves to write about school...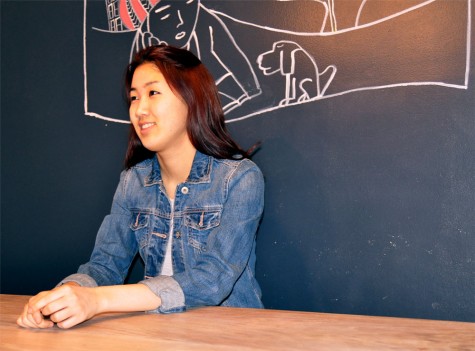 Julianne Jeon, Editor-in-Chief
Julianne Jeon, or "Julie," is a senior in the Biomedicine Academy and the 2015-2016 Editor-in-Chief of The Maroon Tribune. She is also in charge of...