Little NY at DMAE: #FreeArtFriday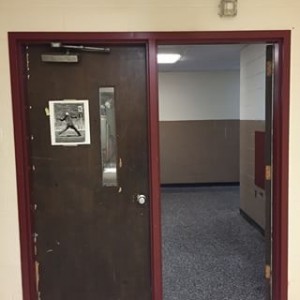 From Miami to Atlanta to Manhattan, the monthly tradition of Free Art Friday has reached DMAE. Introduced by art teacher Grace Browne, students participated in the first Free Art Friday on Friday, Feb 15.
"It's an art scavenger hunt that happens once on the first Friday of every month," Ms. Browne said. "Artists put out artwork around the city and then post it to Instagram with the hashtag #FreeArtFriday and the city it's in."
The hunt was created 10 years ago by British artist Dog Sighs, and ever since, cities around the world have been supporting the event. Here in the States, the art movement was introduced a few years ago down in Miami and Atlanta, eventually reaching Manhattan.
Art teachers Mauricio Rodriguez and Kathleen Dailey helped to coordinate the first Free Art Friday, and even added pieces of their own art to the search.
"We put a little tag on the artwork submitted that says #FreeArtFriday, and the students who find the art can grab it," Mr. Rodriguez explained. "The artists post pictures of their work onto Instagram with the hashtag #FreeArtFridayDMAE or #FAFDMAE. The photograph should give a clue of where the artwork is."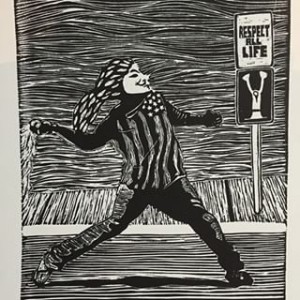 Sophomore Ashley Lopez participated as an artist in last week's event, hiding an interesting drawing of a flower behind a heater.
"I think it's really fun to do," Ashley said. "In NYC, semi-famous artists do it. People in the city actually do look and post their findings onto Instagram, so it's really cool that we're doing something like that at school."
Free Art Friday is an exciting movement that has potential to bring more appreciation and attention towards art on campus. The next DMAE Free Art Friday will be held on March 4, and all students are encouraged to participate.
About the Contributor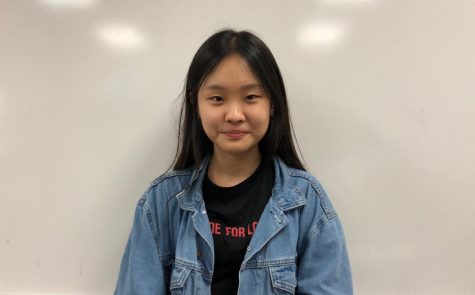 Kristin Kweon, Managing Editor
Kristin Kweon, a third year member of the Maroon Tribune, is a senior in the Law and Public Safety Academy and is this year's Managing Editor. Journalism...