The Magic of The Midnight Run Club
Three sophomores at DMAE, Andrea Estrella, Nicole Matsanov, and Alexandra Dachenko, have dedicated their next three years of high school to helping the homeless by creating The Midnight Run Club. Their valiant efforts to fundraise will aid the homeless by giving them needed items to keep pushing forward and benefit their lives.
"We wanted to make a big difference and we're passionate about helping the homeless people; we realized that there was a need for a club like that." Nicole said. "We believed that if we went through with our idea we would make sure it comes out the best it can be," explained Nicole seriously.
These leaders have organized varied fundraisers to help the community and raise donations. They and members of the club plan and carry out activities during club time and on weekends.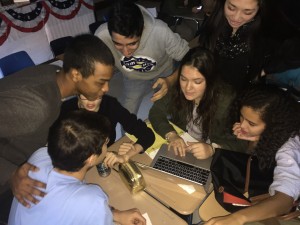 "We host fundraisers, take inventory of food, count money, come up with more ideas, and try to do our best to help our community," Andrea said. "It is a hands on experience and we want to raise awareness for the local homeless, hungry, and needy people."
The Midnight Run Club members recently helped with the ETA Toy Drive and volunteered at the Center for Food Action by participating in a Thanksgiving meal packing event in Englewood. These dedicated students even raised money to buy toys for the Toy Drive along with putting in a countless number of hours helping.
"We were able to raise over $200 and buy toys for the children," Nicole said "I was able to see their expressions when I handed them the toys, it was great!"
Club advisor, Julie Mika is no less enthusiastic about this club than the officers. Her experience of volunteerism in high school and college has influenced her to love the feeling of giving back, which is exactly what she is attempting to bring to the DMAE campus.
"Between the four of us running the club, we have a really good divide. We can depend on each other to do the work and really get our message out there," said Ms. Mika. "When I started working here it was nice, but volunteering was the one big piece that was missing for me that I was able to regain because of this club. We are working on a couple of big projects that we can hopefully soon launch."
Each of the leaders along with their advisor are aiming towards the same end goal, to provide the homeless a better life.
"We don't really understand what they go through and I think it is important to look out and help the people in need," Alexandra said. "I like helping people and it's a lot of fun!" she continued enthusiastically. 
These leaders have taken a step in a new direction by creating a club for the student body that influences the lives of those in need. By fundraising and raising awareness, they are making a difference, one passionate thought at a time.
About the Contributor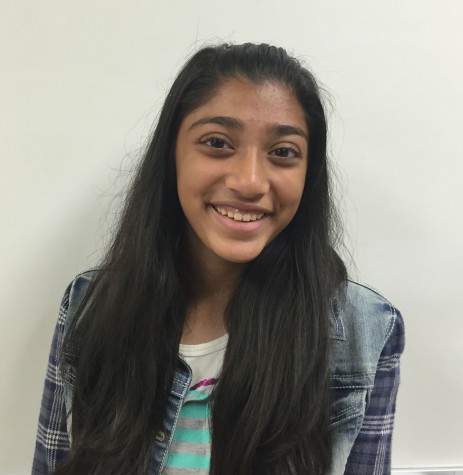 Soubia Hasan, Staff Reporter
Soubia Hasan is currently a freshman in the BioMedicine Academy. She is a member of DMAE's Model UN, HOSA, and UNICEF clubs. She has a passion for softball...