History Fair Promotes 3 E's
On Friday, Jan. 22, 2016, 63 ambitious students gathered to demonstrate their knowledge of history at the DMAE History Fair. Students from Danielle  O'Shea's, Stephen Hanson's, Julie Mika's, Janice Acebo's and Adrian Bickham's history classes showed off their presentations during periods one through five in the Common Area. Among the displays were projects on the Reconstruction Act, Immigration, Transcontinental Railway and Native American Leaders. But this event wasn't simply for fun and educational purposes; this was a competition. The students with the best presentations were selected to advance to the Regional stage of the National History Day competition.
National History Day draws talented and intelligent middle and high school students from across the country. Students are given a theme, and must create a project around it. This year's theme was Exploration, Encounter, Exchange in History. According to the competition's website, NHD.com, "The intentional selection of the theme for NHD is to provide an opportunity for students to push past the antiquated view of history as mere facts and dates and drill down into historical content to develop perspective and understanding."
National History Day dates back to 1980. Today, students may submit their entry as a paper, an exhibit, a performance, a documentary, or a website. The 2016 competition will be on June 12-16 at University of Maryland in College Park, Maryland.  Over 3,000 people are expected to attend. There are over 25 substantial monetary prizes available, ranging from the first place title to the Lee Allen History of Baseball Award sponsored by the Society for American Baseball Research.
Judging is based on the quality of content, originality and depth of research.
The DMAE History Fair has proven that an event can be both educational and fun. With projects presented through many creative forms such as videos, posters and board games, the event drew an audience of students and teachers, and kept the visitors interested.  
"I was impatient in class," said sophomore Rachel Oh. "I rushed down to the Common Area to see my friends' presentations during my free periods."
Sophomore Khalid Isahak presented a scrapbook based on immigrants. He wishes the history fair took place weekly.
"I learned about numerous wars and historical events that took place in the past," he said. "The presentations helped me learn and establish an overall better understanding of topics that are covered throughout high school," he added.
Mr. Hanson thought  this year's fair was an improvement.
"The history fair was better managed and contained this year, because of the reduced number of student presenters," he said. "My favorite project was the Reconstruction iPhone with apps. Each app's name was altered and turned into a section of their Reconstruction Act, such as "Camera" being turned into 'KKKamera.' My period seven class was rewarded with donuts for being voted best Reconstruction project."
For next year Mr. Hanson just hopes for  "more of the same."
About the Contributors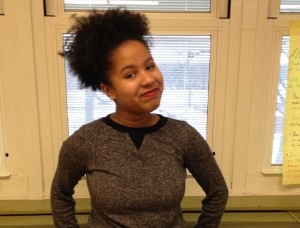 Niaree Thomas, Reporter
Niaree Thomas is currently a sophomore in the Biomedicine Academy. She participates in the school's Mock Trial Club, the Heroes and Cool Kids program...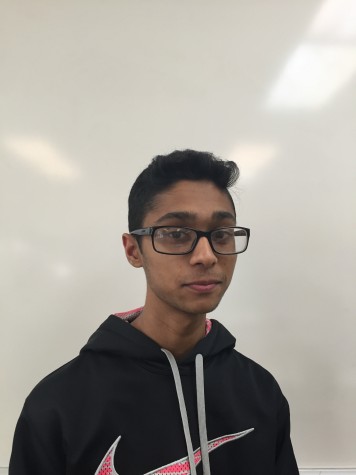 Anik Subramanian, Staff Reporter
Anik Subramanian is a sophomore in the Finance Academy at the Academies @ Englewood.  He is very dedicated to his schoolwork and is an honor roll student....