What's Up with Your Maroon Tribune News
If you ask our graduating seniors what they remember about The Maroon Tribune four years ago, they may tell you about the newspaper's print edition. Yet, if you ask the juniors what they remember about it three years ago, they might say that the school newspaper entered the 21st century and went online. With this dramatic transition from print to online in 2012, The Maroon Tribune is now powered up for the school year with even bigger and better plans.
One of the biggest drives of The Maroon Tribune this year is its plan to print five editions as well as post the news online. This change in having the newspaper in both print and online edtions will mean a greater presence on campus and a chance for students of DMAE to explore everything that the newspaper has to offer this school year. With the "web administrator" baton passed from former student Joan Chica to senior reporter Jeen Park and new editors laboring over fresh ideas for the paper, the newspaper's website is becoming a portal for news and ideas. Additions, such as editor Dylan Majsiak's column, "The Global: So What?," that shows a global perspective on international news, and the return of the Student Forum will pave the way for more readership of the school newspaper both online and off.
Since the start of the school newspaper going online in 2012, The Maroon Tribune staff has been working to report on campus news and make it easily accessible. In January of 2013 Administrator Gordana Picinich praised the efforts of the 2012-2013 staff and said, "It's wonderful to see the good news happening on our campus spread to the community in this way!"
The Maroon Tribune's debut into social media sites such as Facebook is also apart of this greater accessibility. Through bigger outreach towards DMAE students and social media news updates, The Maroon Tribune can now truly be a part of every aspect of student life.
About the Contributor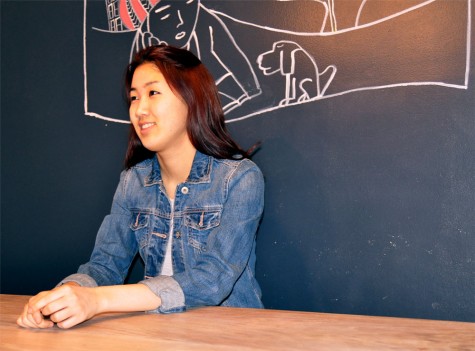 Julianne Jeon, Editor-in-Chief
Julianne Jeon, or "Julie," is a senior in the Biomedicine Academy and the 2015-2016 Editor-in-Chief of The Maroon Tribune. She is also in charge of...