Softball Slump
The DMAE girls' softball team has not been well known as a feared team since the past decade. This year once again was a rather disappointing season as the Lady Raiders finished the season without a win. Fortunately, this means that things can only go uphill from here.
The Lady Raiders are depending on the future of their team to bring them back to BIG NORTH title hopes.  Freshmen Patricia Pena is one of the Lady Raider's pitchers this year who had the most pitching experience on the team.
"She is a great pitcher with amazing potential to improve and help DMAE softball get back to its winning ways," said freshman fan Phillip Milder enthusiastically.
This year was one to forget. Many injuries hurt the team along with games in which they struggled to compete.  The team's starting catcher, junior Monae Anderson, suffered a broken hand during the season, and Patricia was injured by a hit she gave up against Ramsey that kept her out of six games. On top of these situations, it was a lot to handle for a brand new first year coach, Coach Marc Dudsack.
"This is just the starting point for DMAE softball. The injuries we faced this year really hurt us in competing in our league but injuries always happen in sports so it was just something we had to adjust to while playing," Coach Dudsack explained. "I promise that I will make this team into competitors in their conference very soon along with building this softball program at DMAE to winning ways," he added confidently.
Many of the players on the team have positive attitudes going towards next year's season.  They believe in their new coach and that he will help them get to winning ways.
"Coach Dudsack stepped into the role of building a softball program from the bottom and I am confident that he can turn our team around into a feared opponent in our BIG NORTH conference," said Patricia seriously.
Although this season was disappointing, the hype for DMAE softball is clearly alive for the future.
About the Contributor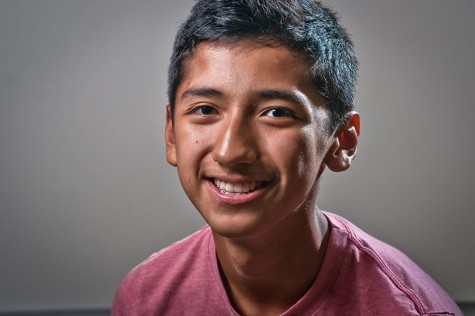 Cristopher Rojas, Co-Sports Editor
Cristopher Rojas is a sophomore in the Biomedicine Academy.  He is a part of the school's football team and plans to join the basketball and baseball...