ISA's 3rd March Madness Win
With loud music playing a heavy beat, members of the Information System Academy (ISA) ran into the DMAE Dizzy Gill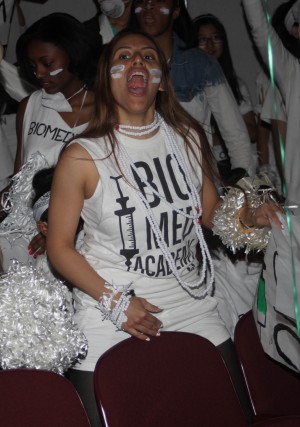 espie auditorium on March Madness game day 2014. ISA was already in first place after a week of competitive games and activities, including Wacky Tacky Day, Penny Wars and Greaser Day. Students earned points for participating in activities, but the big event was the "Who Wants to Be a Millionaire" style game. Students from all five academies played the game to win the day. ISA was positioned to win and came into the auditorium screaming "Who are we? IT!!" "Who's the best? IS!"
In the history of the Academies @ Englewood each academy has won twice. This year ISA was hoping to be the one to break the dead lock. Students in ISA were excited and program manager Mitchell Ravitz was behind them.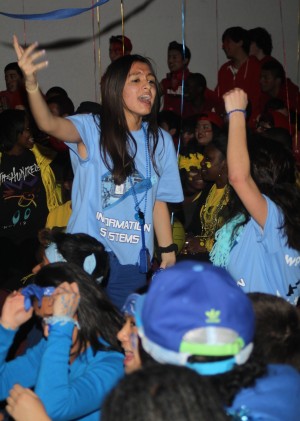 "I am relying on the students to be enthusiastic and very hardworking," Mr. Ravitz said.
The IS Academy has a reputation of being the smallest Academy in AE. Even though the size can be a key issue Mr. Ravitz believes that the number of students doesn't matter.
"I rely on thestudents being committed to what they are doing, it is like David and Goliath. We are David and the rest are Goliath" Mr. Ravitz said.
This year the de
ad lock was broken when the IS Academy won for the third time. Everyone in the academy was ecstatic.
"My fellow classmates were 100% sure that IT would lose and proving them wrong felt great. I was proud of my academy and coming in 5th last year and 1st this year made me very happy," freshman Jonah Bern said.
Many people felt like they helped there academy very much. Everyone believed they were the key to winning this year.
"I earned 51,364 points. So, I felt like I helped my academy a lot," sophomore Gabby Drazek said.
About the Contributor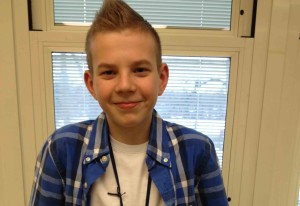 Matthew Roszkowski, Reporter
Matthew Roszkowski is a freshman in the Information System Academy at the [email protected]. He is proud of his 100% Polish background. He enjoys playing...