American Red Cross Club
"This conflict is one thing I've been waiting for. I'm well and strong and young – young enough to go to the front. If I can't be a soldier, I'll help soldiers," once noted Clara Barton, founder of the American Red Cross.
Though the modern focus of the American Red Cross is not specifically helping soldiers, the soldiers mentioned in Clara Barton's quote symbolize the damaged victims of society who The Red Cross strives to help, those in need. The organization is one of the largest humanitarian groups in the world with more than half a million volunteers and 35,000 employees, a few of those numbers derive from the DMAE campus itself.
"Living in a privileged world and having everything given to you tends to blind you," said sophomore member Olivia Dlugosz. "Red Cross has allowed me to help people I wouldn't normally pay mind to and it feels incredible."
A branch of the national club was started on the DMAE campus in 2008. Led by Jacqueline Goolsarran, the club has participated in countless humanitarian-based projects. If there is a natural disaster, the DMAE Red Cross Club immediately responds, conducting various fundraisers to help the devastated. The club also focuses on the local community by hosting food drives.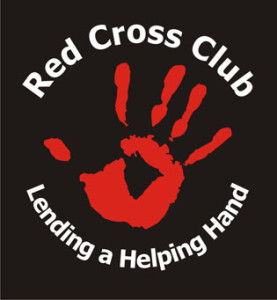 The Red Cross's most popular and successful sales is the faculty breakfast. The club members bring various breakfast foods on a particular day and allow the faculty to eat at the breakfast buffet for one low price of $5.
One of the activities Ms. Goolsarran's highlighted was the drive for Palestinian students last year. The club paired up with an alumnus of DMAE when she was an activist for Palestinians. She proposed a backpack drive for the students she taught at a refugee camp in Lebanon. The idea was to buy and fill backpacks with simple school supplies. Everyone loved the idea.
"A backpack for these children is a symbol of learning," said Ms. Goolsarran. "So to be able to provide them with a basic backpack was a very rewarding experience both for the members and for myself."
The club is celebrating its sixth year at DMAE. In those few years, the club has raised more than $8,000 for various charities. Ms. Goolsarran is excited for the future of the club.
"I hope we do more community service projects for the Englewood population," said Ms. Goolsarran. "I mean, why strive to make a global impact if we can't tend to issues in our own backyard?" she said.
About the Contributor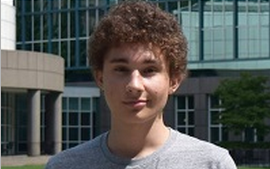 Dylan Majsiak, Senior Editor
Dylan Majsiak, a third year member of The Maroon Tribune, is currently a senior in the Law and Public Safety Academy. Dylan started DMAE's chapter of...