History Makers Speaker Makes an Impact
DMAE Students Hear About Education and Strength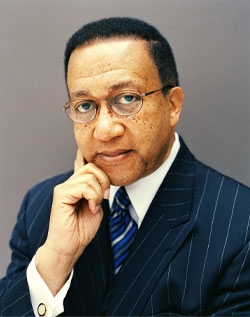 On the last day of September 2013, Dwight Morrow High School students welcomed Dr. Benjamin F. Chavis on behalf of History Makers to the Dizzy Gillespie Auditorium. As he has done many times before at all times of the year, Dr. Chavis spoke about Black History with much passion and insight. He spoke from his own experience in the 20th century.
"Dr. Chavis is one of the most important people still active from the Civil Rights Movement of the 1960's. We were honored to have someone with such national significance," explained Dr. Michael Passow, who organized the event.
History Makers is a program to help students understand the importance of both history and education.
"In your life, your education will be the most important thing. It will lay the foundation for the rest of your life," Dr. Chavis said. "There is formal education and informal education. One must learn to work with people in adversity," he said.
Dr. Chavis described how working with people who were different from him was how he grew to understand more about the world and appreciate culture.
"It was cool how Dr. Chavis came from prejudice and rose to stand up and strive for his ethnicity," senior Clara Canon noted.
Dr. Chavis is currently president of Hip Hop Summit Action and a leading civil rights activist. He was born during a time of heavy racial discrimination in Oxford, NC. Despite the burdens and setbacks of being African American in a predominately white area at that time, Chavis went on to earn a Bachelors in Chemistry, Doctorate in ministry at Howard University, as well as many other accolades. Chavis met and worked with Dr. Martin Luther King Jr. on many occasions. He joined the NAACP as a young man and became the head figure in 1993.
Dr. Passow also spoke on education, his connection to Civil Rights activism, and life's journey.
"He was only five months older than me so we share the same times and experiences," he said. "We have a lot of common knowledge but his path took him into action and my path took me into teaching where I am trying to help students overcome barriers and promote equality," described Dr. Passow enthusiastically.
At the end of his speech, Dr. Chavis told students that they should strive to better society.
"Education should equip you to help others. Choose your major based on interests rather than money. Then you will strive, "Dr. Chavis said.
Students were also interested in another aspect of Dr. Chavis' life; his work in the hip hop industry. In 2001, he partnered with Russel Simmons to create the Hip Hop Summit Action. He appeared in the hit movie, Belly with DMX and Nas as a minister. Dr. Chavis also helped to start Def Jam Records. Now he is a mentor to many rap artists such as LL Cool J and DMX to help better their lives and promote positivity in the black community. Ultimately, many students were touched by Dr. Chavis' life story.
"Knowledge is power. It can be the easiest way to success. Dr. Chavis' coming to speak with us was a great opportunity to reach out to kids who don't think that way," senior Sebastian De La Cruz said.
About the Contributor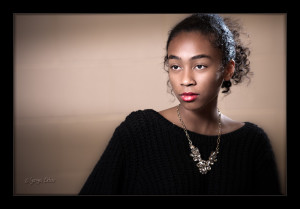 Anya Peters, Reporter
Anya Peters is a senior and first time member of the Maroon Tribune. As a lover of poetry and the arts, Anya is also very interested in journalistic approach...