NHS Activities
On March 1, 2013, the Delta Mu Sigma chapter of the National Honor Society along with students of the INTERACT club gave back to the senior citizens of Englewood by holding the annual Senior Citizen Prom. The event began at 5 p.m. and ended at 11 p.m. and during the five hours of dancing and laughing it was hard to tell who had more fun: the young or the old.
"It was such a unique event, and we can't wait to have it again next year," advisor Ms. Jamayla Scott said.
Seniors of Englewood were swept off their feet by the music, dancing and food provided by DMAE students. There was a full table of pastries, cookies, cakes, brownies, and much more. There was live music, and plenty of ballroom dancing.
Students helped to set up, serve food, and clean up, but most of all they spent quality time with senior citizens of Englewood. One student, Fuad Ali, spent the evening chatting and dancing with women who could be called gold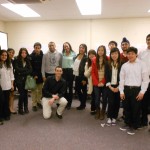 en oldies.
"I could tell Fuad was having a great time. He never stepped foot off of the dance floor," Ms. Scott said.
In addition to the senior prom, students of NHS also organized "Bridging the Gap" for the students of the Janis Dismus Middle School this spring. During this event, NHS students spoke to the younger kids about life at high school.
"It was a really interesting experience. I didn't expect it, but they actually listened to us and asked follow up questions," Serena Huang explained.
Students discussed all kinds of things: they wanted to know about academics, cafeteria food, bullies, and social life.
"I felt like we really influenced the kids in their decision to apply to the Academies," Jini Philip said.
Other NHS students felt they were successful in just making the kids feel more comfortable about high school and hope to be able to go back next year.
About the Contributor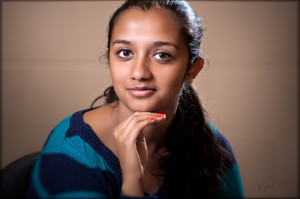 Aneeka Ayyar, Co-Editor
Aneeka, a senior in the Biomedicine Academy, is in her third year as part of the Maroon Tribune staff. Her love for newswriting is clear through her position...