The Improvisational Sound of Jazz Band
Improvisation is making it up as you go. It's taking what you know and building on it, complicating it, creating in the moment. Actors do it in improvisational theater and musicians do it, particularly jazz musicians. The DMAE Jazz Band elective featured individual and group improvisations this year at the Winter Concert and will do so again for the Spring Concert.
The Jazz Band at DMAE is known for its creative sounds and melodic transitions that always keep the crowd moving every year. Jazz Band is a select group which plays jazz pieces and allows students to expand their knowledge of jazz.
"Intellectually and aesthetically the music that we play is easily accessible for everyone, unlike pieces from String Ensemble and Concert Band, and it reaches out to the students more," music teacher and director Sandy Meltzer said.
Starting at the birth of the Academies, the Jazz Band invited many student musicians to express their feelings through the genre of jazz. Although jazz may not be as popular with teenagers as other genres are, the students in the group enjoy playing the music given to them, especially when it comes to solos and improvisational skills. The class can be seen as a place where, as Ms. Meltzer said, "students take their baby steps."
"As a rock musician Jazz Band has opened me up to a new realm of music. This experience has helped me with my own improvisations and music theory and I have Ms. Meltzer to thank for that," junior Louis Elton said.
Jazz Bands are spread out throughout the nation. In Davis, California, Davis High School is proud of their Jazz Band. The band also performs at every football game to show pride, and at the annual winter and spring concerts. The nearby Garfield High School Jazz Band received attention for competing at the 2009 Lionel Hampton Festival, the festival where many jazz greats, such as Ella Fitzgerald and Englewood's own Dizzy Gillespie once performed.
"We have a very good selection of music and with a drummer, bassist, and guitarist, it feels as though I'm playing in a band of my own," senior Justin Maclin said.
Over the years, the Jazz Band has expanded its repertoire of jazz selections. At the previous winter concert the group performed Pick Up the Pieces, which involved several solos and a chance for each section to improvise on a group solo. The one solo that stood out was the 16 measure drum solo created by Senior Seth Mills.
"Each student gets the chance to really show what they've got and that's where the true fun comes out of jazz," Ms. Meltzer said.
From the dynamic sound of the alto sax solo to hearing an epic drum solo, the adrenaline will always kick in while listening to the DMAE Jazz Band. The Jazz Band is a perfect group for any student who plays brass instruments, drums, bass and guitar. The Jazz Band is unique because of its quality and catchy tunes.
About the Contributor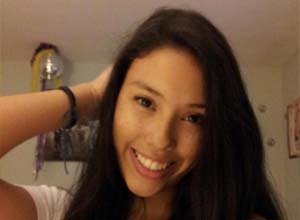 Emily Dubon, Semester 1 Contributing Reporter
Emily is a junior in the Law & Public Safety Academy and enjoys music more than anything. She loves playing her violin and singing, and has been doing...