Money Matters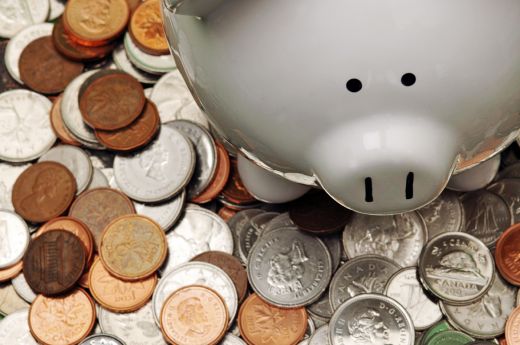 Students crowd around a table, spending their savings on properties, managing their expenses and striving for earnings. One is thousands of dollars in debt, while another is rolling in cash; it's all part of the Money Matters elective Monopoly game.
"Students really learn a lot," junior Elizabeth Spenst, one of Jose Garrigo's students, said. "I'm learning about financial matters that I otherwise would have had to learn on my own by making mistakes," she added.
Money Matters is an elective newly required for all juniors due to a state mandate. It teaches personal finance, which includes subjects such as saving, debt and credit, insurance, and investing. Classes are taught by four different teachers: Jose Garrigo, Anna Mazzoccoli, John Cirilli, and Nicholas Salvatore, with the schedule varying from two to five days a week.
Because the course is taught by different teachers, and as both a year-long course as well as a semester course, students typically work on different projects and have varied ways of learning from the diverse styles of the teachers.
"Ms. Mazzoccoli incorporates a lot of different topics into our lessons as examples," said Tenzin Sangmo. "She usually includes things like history and current events. This makes the material more relatable, since they're real-life examples," she added. One of her class activities included having students study a section of their textbook to teach the class, requiring them to know the material in and out.
Caroline Pawlowski, another of Ms. Mazzoccoli's students, explained that students also learned from lectures or notes on the board.
In Mr. Salvatore's and Mr. Garrigo's classes, students take notes almost every day from PowerPoints.
"It can be hard to keep up with all the notes sometimes," said Kyle Watts, a student in Mr. Garrigo's class. "The PowerPoints have a lot of text, and we're pretty much always writing it down," he added.
Nick Sarria describes Mr. Cirilli's class as a mixture of Ms. Mazzoccoli and Mr. Garrigo's approaches because he uses both lectures and PowerPoints.
"I feel like we're learning a lot of important things for the near future," he remarked."Mr. Cirilli's teaching us about things like saving for college and student financial aid," Nick recalled.
Despite Mr. Garrigo's class taking PowerPoint notes, junior Kevin Wang said that classes sometimes got loud and exciting.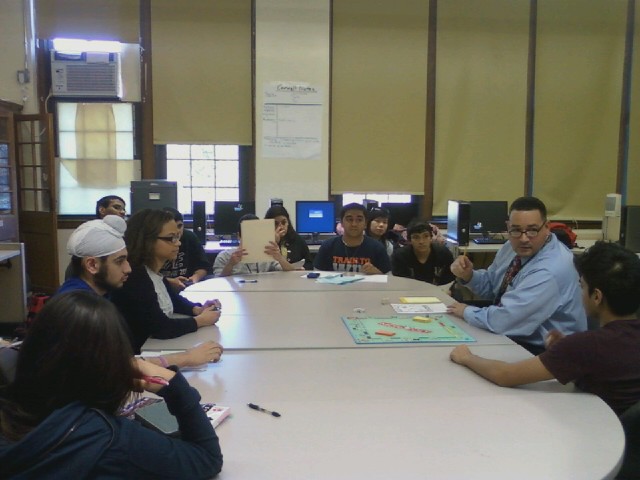 "Mr. Garrigo is really energetic during class sometimes," he commented. "He sometimes gets up to share stories that have to do with what he's teaching. I thought a class about finance would be pretty boring, but it's really about things we're going to need to know later life," he added.
Kevin was also in one of the two classes that completed the Monopoly game.
Students played a week-long, modified version of the game, and there was no cash; they had to write everything down, he said.
"The game went by so quickly, and it was really hard to keep track of our income and how much we had to pay other groups," he remarked.
"But I guess it shows how hard it can be to manage your money in real life," he said.
Students in the Finance Academy do not have to take this course in their junior year, because it is a required focus class in their freshmen year. The purpose of the course is to teach students how to manage their personal finances, especially as the country recovers from the "Great Recession".
Ms. Mazzoccoli helped create the course and said, "I believe in the value of the class because students are at an age when they'll be able to understand these topics," she said. "It's about time we taught them."
Mr. Garrigo, who once worked as a financial planner, frequently tells his students just how valuable the information he teaches is.
"Nothing in this class is ever black and white," Mr. Garrigo said. "It always depends on your situation. I only have two semesters to teach students things they'll need to know for the rest of their lives."
About the Contributor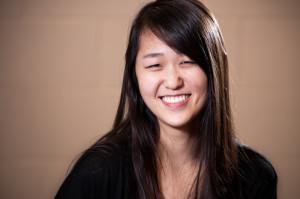 Erin Kang, Semester 2: Staff Reporter
Erin Kang is a junior in the Biomedicine Academy. In addition to being a first year member of The Maroon Tribune, she is also a part of the Varsity tennis...