The making of art is both an abstract and unique process of the mind. The Art Club gives students the opportunity to have their minds be lost in a sea of colors, shapes, and thoughts, at least for 50 minutes.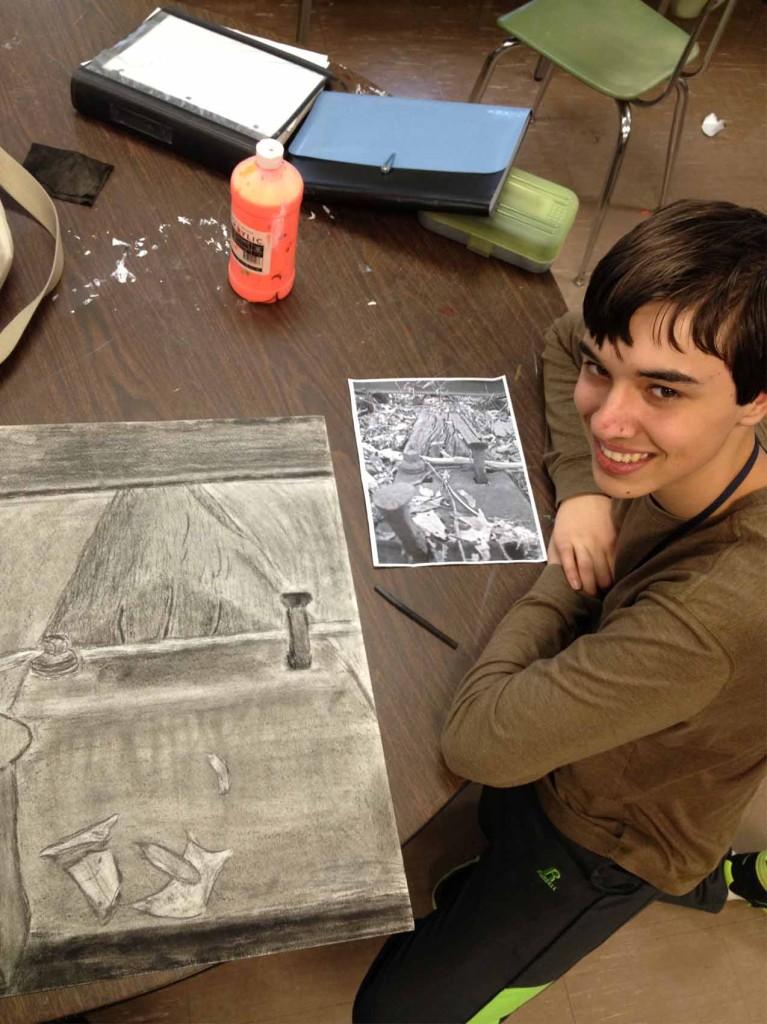 "I really like Art Club because you can do whatever you want to do. I think it opens your mind and your thoughts, and you are not under pressured. It's a lot of fun!" junior Veronica Artyushenko said.
The Art Club, founded by art teacher Mauricio Rodriguez, provides the extra time students need for expressing their thoughts through their hands. Students engage in the creation of different works of art to expand their knowledge of the making of art. For example, students may fuse colors with shapes on a wood panel as Maria Lucero did, or bring out a new perspective in their creativity with a cha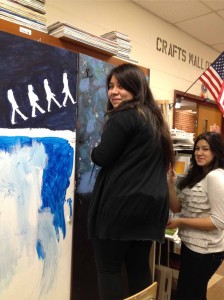 rcoal drawing as Priyanka Chauhan did. Others might use acrylics to create a still life painting, and still other might enjoy gluing multi-media together to create a mural.
The Art Club truly brings out the creative minds of the students who join. Students do not have to have any experience in art, or they could have much experience and join art club to work on their portfolios.
"Not only is this a 'work on your art' club, but a portfolio preparation club," Mr. Rodriguez said. "Kids like to work on stuff and they really like drawing so it gives them a chance to do so."
While the club was originally created for juniors and seniors who wished to fill their portfolios with more artwork, it turned into a more open venue. Students who want to pursue a career in art and create work for their portfolio for college applications could still do so, but they were soon working side by side with freshman artists.
"My goal is to simply expand my creativity," junior Monicka Bustos said.
The Art Club does not conduct fundraisers because its goal is to have students create art for fun and expand their creative minds.