Fantasy Football, Fantasy Points, Real Club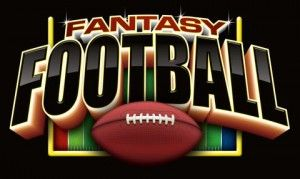 "One more yard. C'mon, we are almost there. YES! Touchdown! That's another point."
The enthusiasm and excitement in room 513 on Thursday afternoons last semester was clearly of the male sports fan variety.
"Fantasy Football is something I have been doing since I was five years old. What makes the club great is that it allows students to socialize and have fun by discussing football teams, football players, and football stats, all after a long day of work at school," junior Parth Shah said.
Fantasy Football is a new club on the DMAE campus even though it has been a popular game that has grown exponentially over the last few years. Today, over 20 million people participate in the competitive game that was created in 1962. They do this by playing each other online.
The club was founded by juniors Parth Shah and Kunjal Shah (not related), and supervised by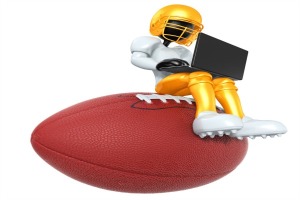 Mindy Rochman. The 15 members in grades 9 through 11 were constantly throwing stats at each other as if they were footballs, and competed with each other onscreen as well.
"I think the Fantasy Football Club is a club that is going to run every year. I believe people are always going to be interested in it" said Ms. Rochman.
Students learned interesting new things about football in the Fantasy Football Club. In addition, the club helped students from different classes get to know each other.
"It's fun because before the club, I never really followed football," freshman Anexis Ruiz explained, but as I began to understand the game more, I made new friends who are upperclassmen."
Fantasy Football is about putting together a winning football team. Prior to making a team, players are asked to join the type of league they want to participate in, and then choose players to be on their team through a draft. Once players assemble a team, they then set up their lineup each week and watch all the yards gained, touchdowns, field goals, sacks, interceptions, and many other stats that accumulate to generate fantasy points for their team. Whoever has the most fantasy points at the end of a game wins.
Fantasy Football seemed to become as vital as breathing when players stepped into Ms. Rochman's room each Thursday. Club members truly enjoyed playing the game claiming, as Parth did, that it is "a passion and way of life."