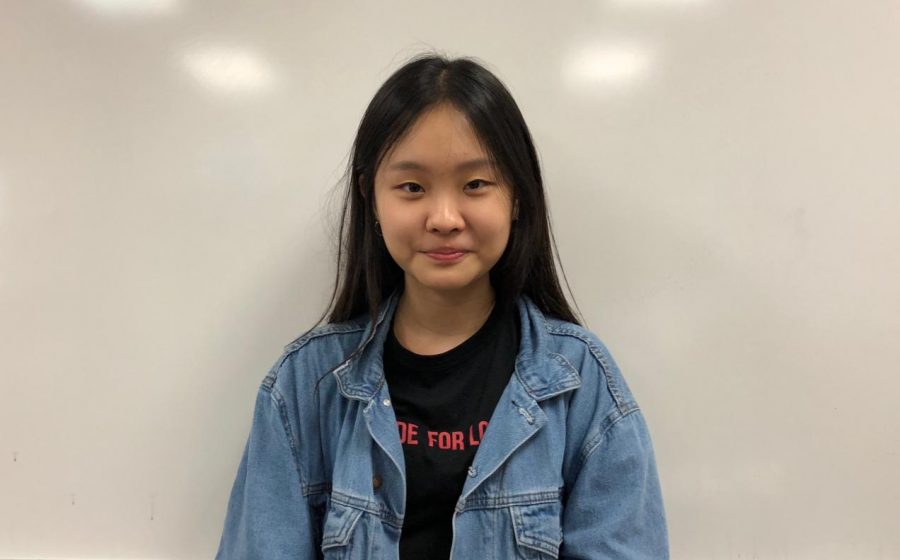 Kristin Kweon, a third year member of the
Maroon Tribune,
is a senior in the Law and Public Safety Academy and is this year's Managing Editor. Journalism has been a big part of her high school career, as she was also selected to attend the
The Record's
Diversity in Journalism Workshop at Syracuse University last winter. In her free time, she is either shopping and eating in the city or is watching a movie. In the very near future, Kristin hopes to pursue a career in film and writing, which she would like to use as a platform to advocate environmental conservation and share her stories. Kristin currently interns at the World Information Transfer for the United Nations.
Kristin Kweon, Managing Editor
Jun 20, 2018
Mar 08, 2018

"Ain't No Mountain High Enough" to Stop Englewood's Popular Idol Contest

(Story)

Oct 24, 2017

College Kick-Off for All Students

(Story)

Nov 09, 2016

9/11 Memorial Assembly

(Story)

Jun 21, 2016

DMAE's First National Art Honor Society

(Story)

May 25, 2016

Musical Variety at Spring Concert

(Story)

May 25, 2016

Cabaret for a Cause

(Story)

May 10, 2016

Art on the Wall: King Hall's Spring Makeover

(Story)

Apr 08, 2016

Singing Hearts for Charity

(Story)

Mar 01, 2016

Little NY at DMAE: #FreeArtFriday

(Story)

Feb 10, 2016

Students for a Free Tibet Keep Fighting

(Story)

Dec 23, 2015

The Gift of Blood

(Story)